China hopes for progress with new Philippine government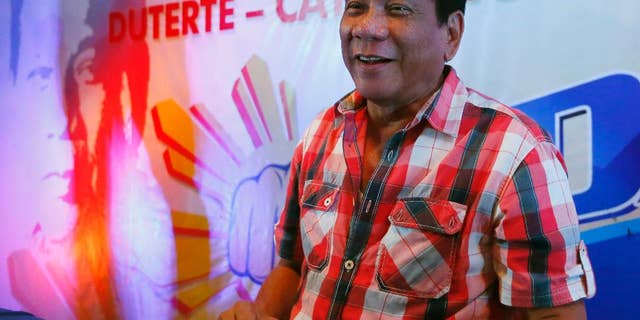 NEWYou can now listen to Fox News articles!
BEIJING – China says it hopes to work with the Philippines' new government to resolve territorial disputes in the South China Sea.
Foreign Ministry spokesman Lu Kang said Tuesday that Beijing hopes the Philippines will "meet China halfway" and take concrete measures to get ties back on a healthy track.
Lu said that while the two countries have a traditional friendship, bilateral relations have been hit by major setbacks in recent years, the causes of which he said are "known to all."
China and the Philippines accuse each other of infringing on each other's territory in the South China Sea. Philippine President-elect Rodrigo Duterte has said he'd negotiate directly with China on the dispute.
However, he's said that if negotiations fail, he'd plant the Philippine flag on one of China's artificial islands.