Air show features sneak peak of China's stealth combat drone years before 2022 rollout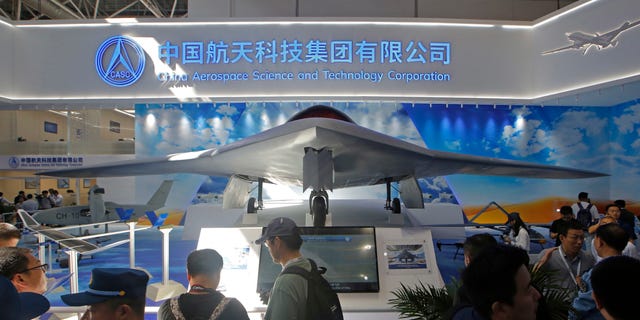 China is reportedly developing a stealth combat drone that can "fly long hours, scout and strike the target when necessary" -- and, perhaps, fill a market vacancy for unmanned aerial vehicles that the United States has so far been hesitant to exploit.
Manufacturer Chinese Aerospace Science and Technology Corporation plans to test fly the CH07 next year and hopes to begin mass production by 2022, chief designer Shi Wen told reporters Wednesday.
Shi told the Associated Press his company believes the drone will be flying "in the blue skies" very soon for tests before "gradually being a practical and usable product in the future."
The development of the combat drone is the latest sign of China's growing aerospace prowess and underscores the country's competitiveness in the expanding global market for such vehicles.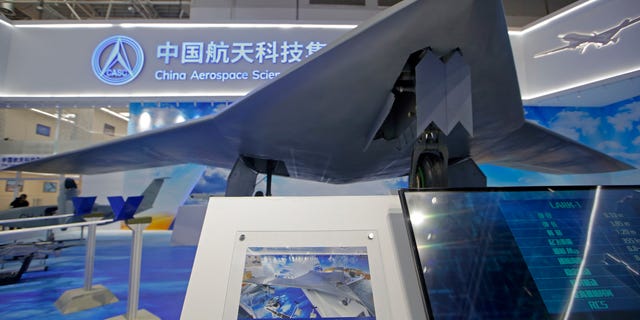 A model of the proposed aircraft is currently on display at this week's Zhuhai air show in southern China, a biannual event that showcases the country's latest advancements in military and civilian aviation.
It is the size of a combat aircraft with a wingspan of 72 feet and a length of 33 feet. It has a single engine that can propel it at roughly the speed of a commercial jet airliner.
The U.S., Russia, and France are also developing stealth drones, while Israel has long been a leader in the UAV field.
However, low prices and a willingness to transfer technology have endowed China with a "strong position" in the UAV market, said Phil Finnegan, director of corporate analysis at the Teal Group Corp. in Fairfax, Virginia.
The U.S. has been extremely cautious about selling its higher-end unmanned system, even to NATO member states, giving China an opportunity in the export market, said Justin Bronk, an expert on such technologies at the Royal United Services Institute for Defense and Security Studies in London.
"It would represent an area of Chinese arms export offerings which no other country offers," Bronk said.
Alongside its development of stealth fighters and commercial passenger jets, China has advanced rapidly in the development of UAVs, which have a relatively lower technological entry cost. Sales have also been boosted by the fact that China is not a signatory to the Missile Technology Control Regime that restricts exports of missiles and other unmanned weapons systems.
The Associated Press contributed to this report.