China detains 11 officials, executives over Tianjin warehouse explosion that killed 139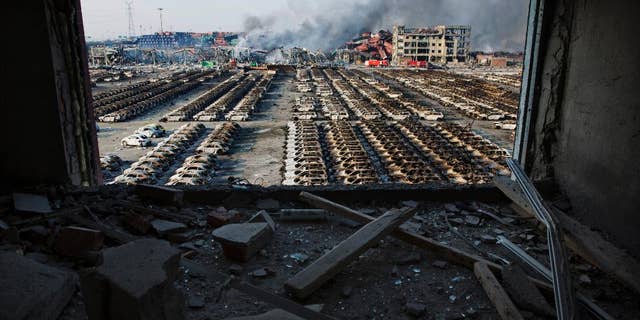 BEIJING – Chinese prosecutors have detained 11 people over a massive warehouse explosion that killed at least 139 people.
The national prosecutor's office said in a notice Thursday that those held include current and retired officials in the port city of Tianjin, along with others working for the company that runs the port, the largest in northern China.
It says they are accused of dereliction of duty and abusing their positions.
The investigation has so far focused on how the warehouse's owner, Ruihai Logistics, was able to gain permission to handle dangerous chemicals despite being located inside a legally-mandated 1,000-meter (1,000-yard) buffer zone from homes and roads.
Police have already detained 12 Ruihai employees as part of their investigation and are also looking into a company suspected of providing bogus safety assessments.