China court jails general's son for decade over gang rape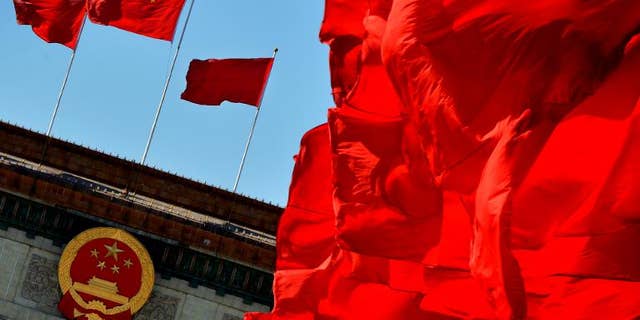 Beijing (AFP) – A court sentenced the teenage son of a Chinese general to 10 years in jail for gang rape on Thursday, court authorities said, after his trial threw a spotlight on the lives of China's elite.
Li Tianyi, 17, and four other men were found guilty of raping a woman in a Beijing hotel in February, Beijing court authorities said on a verified social media account.
Li's father Li Shuangjiang, a military singer, holds a rank equivalent to general in China's army. The case drew widespread scrutiny in the country, where the children of the elite are often seen as living extravagantly or above the law due to their connections.
Li Tianyi had previously triggered controversy in 2011 after he and another teenager, both driving expensive cars, attacked a couple who reportedly blocked their passage, while the victims' child looked on.
His father is dean of the music department for the Chinese army's Academy of Arts, and is known for singing patriotic songs. His mother, Meng Ge, is also a prominent singer.
The court did not state clearly how Li had pleaded during his trial last month. During the hearings, the Beijing News reported that he "did not admit to the sexual assault and did not admit to a relationship, saying he was drunk and did not know anything" about what happened.
The other four defendants in the trial were sentenced to between three and 12 years in prison, the court authority said.
Internet users had speculated that Li would escape without a prison sentence. Some celebrated the verdict on Thursday.
"Ten years, that's not bad," posted one user of Sina Weibo, a Chinese equivalent of Twitter.
Others said that the sentence was too light.
"How much do other gang rapists get? In 10 years he will be released and will be considered a great boy," said a post.
It was not immediately clear if Li would appeal the charge. State media quoted Li's legal advisor Lan He as saying ahead of the trial that his family would appeal if the court gave a guilty verdict.