China coastguard ships in disputed waters: Japan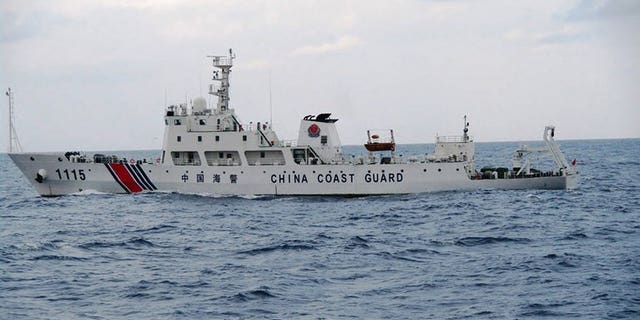 Tokyo (AFP) – Chinese ships were in disputed waters on Friday, Japan's coastguard said, a week after Beijing said talks were possible if Tokyo was prepared to acknowledge the existence of a disagreement.
The four Chinese coastguard vessels sailed into 12-nautical-mile territorial waters off one of the Tokyo-controlled Senkaku islands -- which Beijing calls the Diaoyus -- at around 3:00pm (0600 GMT), the Japanese coastguard said.
It was the first such incident reported in eight days.
Often-testy ties have soured dramatically since Tokyo's nationalisation of part of the chain a year ago, with frequent confrontations between official ships from both sides.
Japan annexed what it says were the unclaimed islands in 1895. It says China's assertion of ownership only came after the discovery of resources in the seabed at the close of the 1960s.
Beijing maintains that the islands have been its territory for hundreds of years and were illegally snatched by Tokyo at the start of an acquisitive drive across Asia that culminated in World War II.
Last week China's Foreign Minister Wang Yi said Beijing was prepared to sit down with Tokyo as long as Japan acknowledged there was a dispute over the sovereignty of the islands.
Tokyo is reluctant to recognise any dispute for fear it would give legitimacy to China's claim by indicating there was at least a prima facie case to answer.