China book importer won't sell Clinton memoir due to sensitive content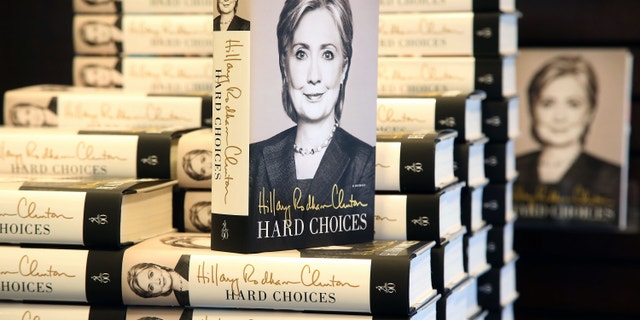 BEIJING – A book importer in China said Monday it scrapped plans to distribute Hillary Clinton's memoir "Hard Choices," which talks about Chinese censorship and a dissident who took refuge in the U.S. Embassy in Beijing, due to sensitive content.
Shanghai Book Traders canceled after discovering the content, said an employee of the company, who would give only his surname, Hua. He refused to say which parts of the book the importer deemed sensitive.
China's authoritarian government tightly controls access to information and censors the media. Shanghai Book Traders' parent company is Shanghai Century Publishing Group, which is owned by the Shanghai city government.
The publisher, Simon & Schuster, said last week that it regretted that no Chinese publishers had been allowed to translate and distribute the book and said it was also disappointed that the English-language version wasn't available in the mainland.
"As Secretary Clinton writes in the book, some of the hardest choices facing China today regard protecting human rights and free expression," the president of the publisher, Jonathan Karp, said in a statement.
The memoir of Clinton's four years as secretary of state includes details of her discussions with Chinese officials and the story of Chen Guangcheng, a legal activist who took refuge in the embassy in 2012 and now lives in the U.S.
Clinton's 2003 memoir "Living History" was a best seller in China but was recalled after the publisher discovered unauthorized changes had been made to the Chinese version, including excising references to human rights.