China bans Muslim names including 'Jihad,' 'Mohammad'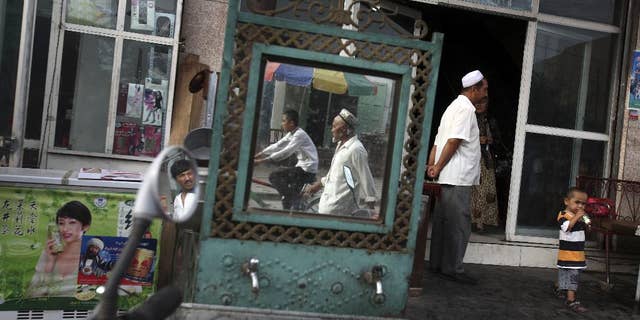 NEWYou can now listen to Fox News articles!
China this month banned a series of Islamic names – including "Mohammad" and "Jihad" – in an attempt to help "curb" the "religious fervor" that has become prevalent in the Communist country's western region of Xinjiang.
A document titled "List of Banned Ethnic Minority Names" catalogs more than two dozen banned names, such as "Arafat," "Mujahid" and "Medina," according to a copy obtained by The New York Times.
XINJIANG OFFERS REWARDS TO RECRUIT MORE POLICE
The document was provided to The Times by the Muslim minority Uighur community. The region has seen a string of extremist attacks, including a stabbing spree by a group of attackers that killed at least eight people in February.
Chinese officials around the country confirmed the ban, listing a reduction in essential services – such as education and health care – as the penalty for those who rebelled against the restriction.
"China's policies are increasingly hostile," Dilxat Raxit, a spokesman for the World Uyghur Congress, told The Times. "Uighur people have to be cautious if they want to give their children names they are happy with, and at the same time avoid punishment from the government."
The name ban follows a prohibition that came down earlier this month disallowing long beards and face-covering veils.