Chilean woman claims she was attacked by a ghost in her lawyer's office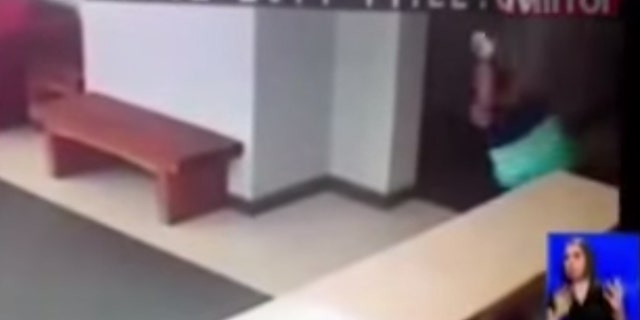 Cecilia Carrasco, 34 years old, said she felt someone push her as she walked by the reception desk at her lawyer's office in Chile, the Daily Mail reported.
"I hit the floor but when I looked up I couldn't see anybody, and I thought they probably had run off," Carrasco said.
The receptionist said that no one else was around, then Carrasco reached the conclusion it was a ghost, the Daily Mail said.
"When the receptionist told me that there was nobody there, I didn't believe them until they showed me the footage," Carrasco said, "Now I am convinced that it was a ghost because I felt the hands even though there was nobody around."
Staff from a Chilean hospital confirmed that the woman suffered head injuries related to either falling or been pushed, the Daily Mail reported.
Skeptical doctors said the woman had received a substantial blow to the head, and that could have caused confusion about the circumstances of her injury.
But after these doctors were shown the video, they were unable to explain how she was shoved backward by some force, the Daily Mail said.
For more stories like this, visit Fox31 Denver's website.
Like us on Facebook
Follow us on Twitter & Instagram