Chilean president rejects Bolivia's demand for negotiations on sea access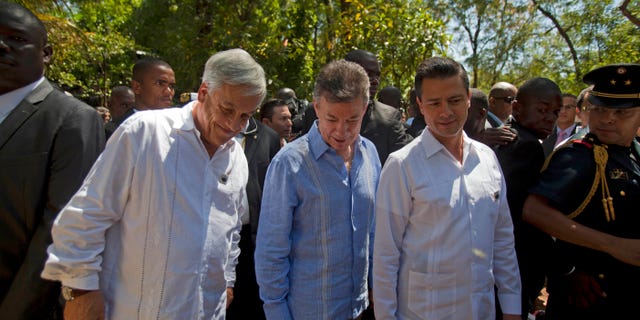 PORT-AU-PRINCE, Haiti – Chile's president says the U.N.'s top court should reject Bolivia's demand for talks on giving it access to the sea.
In an interview with The Associated Press, President Sebastian Pinera says a court ruling in Bolivia's favor would open an international "Pandora's box" that might lead to a review of Mexico's border with the United States, or that of France with Germany.
Land-locked Bolivia this past week asked the International Court of Justice in The Hague to force Chile to negotiate over Bolivia's claim to at least part of the 240-mile (400-kilometer) strip of Pacific Coast that it lost in a 19th century war. Chile argues the issue was long ago settled by treaty.
Pinera spoke Saturday while returning from a summit in Haiti.