Chilean opposition demands investigation into president's son bank loan scandal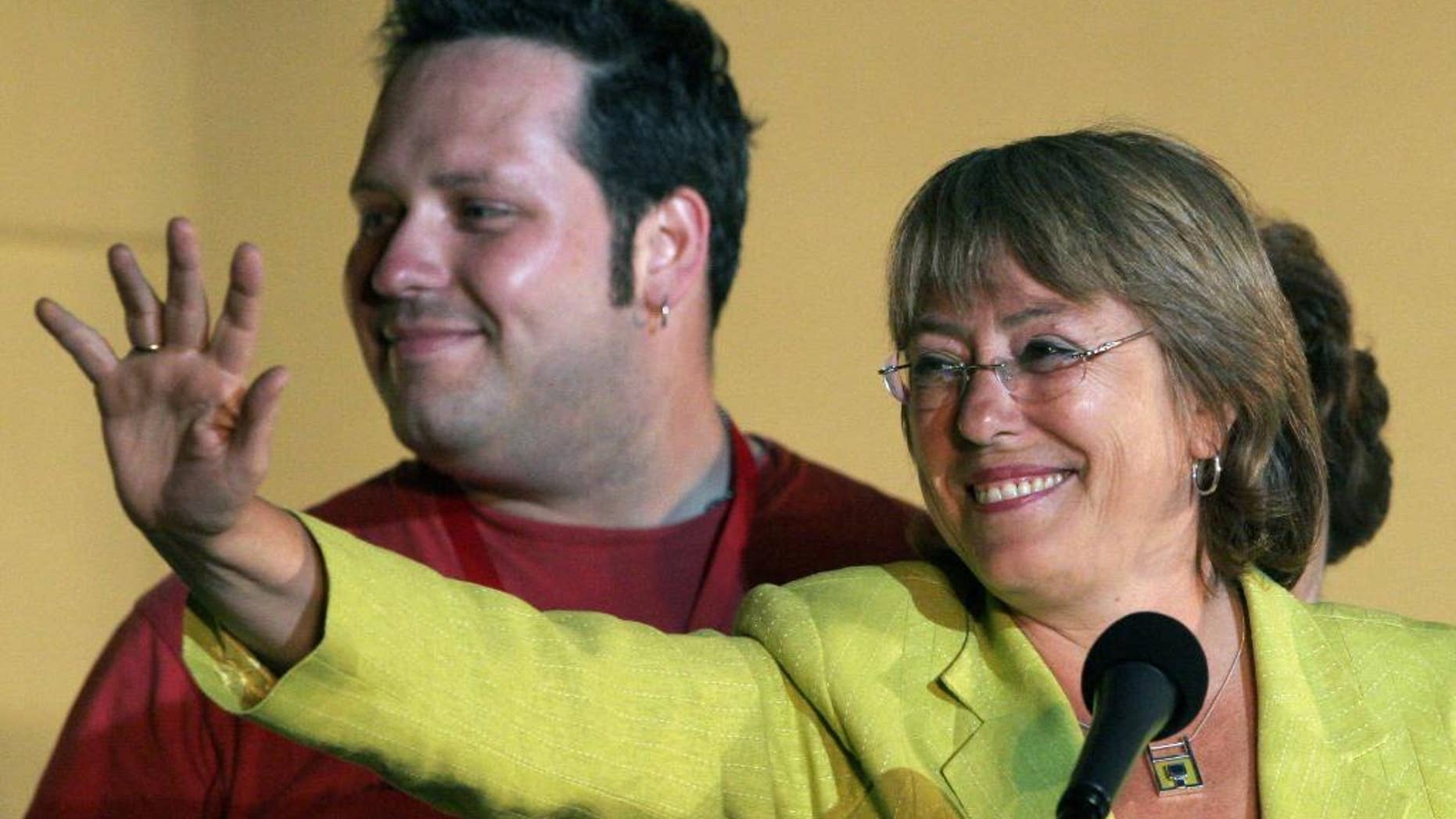 SANTIAGO, Chile – Chilean opposition lawmakers are asking for a full investigation to determine whether the son of President Michelle Bachelet got privileged access to a bank loan.
The right-wing lawmakers demanded the probe Monday. They say Sebastian Davalos and his wife benefited from privileged information and treatment in receiving a $10 million loan to buy land that was later sold for about $15 million.
The loan was fast-tracked for approval by the Banco de Chile after the couple met with its vice president, Andronico Luksic, one of Chile's wealthiest men.
Davalos has said the deal was not illegal, but he resigned as head of Bachelet's charitable foundation Friday, and he acknowledged that the controversy has "damaged the president and the government."
The loan was approved a day after Bachelet was elected president.