Chief Israeli, Palestinian Envoys Meet in Jordan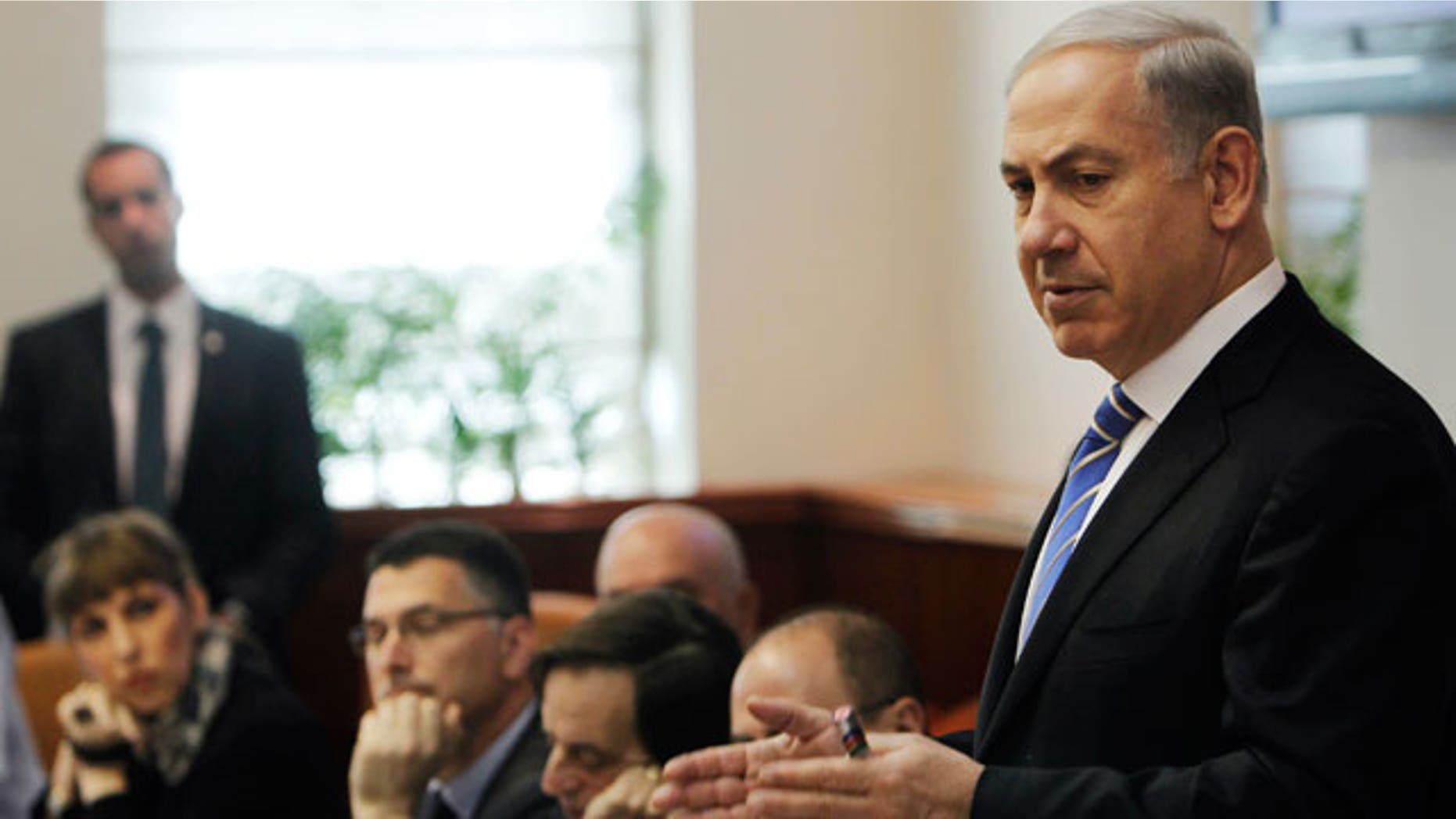 AMMAN, Jordan – The first meeting between Israeli and Palestinian peace negotiators in more than a year ended without any significant breakthroughs on Tuesday, but in a small sign of progress, the sides agreed to continue the dialogue, officials said.
Resumption of any kind of contacts would be an important achievement, though Israel and the Palestinians remain far from agreement on key issues to resolve their decades-long conflict.
The 15-month breakdown in negotiations has seen a progressive souring of the atmosphere, and earlier Tuesday, the Palestinian president had warned of taking tough measures against Israel if talks don't resume by Jan. 26.
Jordan's foreign minister, Nasser Judeh, who hosted Tuesday's gathering in the Jordanian capital Amman, expressed some hope. "The important thing is the two sides have met face to face today," he said.
While acknowledging there were no breakthroughs in "substance," he praised the positive atmosphere and said sides had agreed to hold further talks, some in secret.
"We agreed that the discussions will be continuous, that the meetings will continue and will take place here in Jordan. And we also agreed that we should not publicize about these meetings ahead of time, except through the Jordanian host, and I tell you that you may hear about it or you may not hear about it," he said.
The announcement drew praise. At the United Nations, Secretary-General Ban Ki-moon encouraged the parties "to build on this meeting and to continue working to establish forward momentum toward a lasting peace."
In Washington, White House spokesman welcomed the "positive development." He said President Obama would work with leaders in the region and do "everything he can to bring them together at the table."
The last round of peace talks broke down in September 2010 over the issue of construction in Israeli settlements in the West Bank and east Jerusalem, areas captured by Israel in the 1967 Mideast war and claimed by the Palestinians for their state.
The Palestinians demand a halt to settlement construction and say they will not resume formal negotiations while Israel continues to build in the two areas. They also say Israel must commit to withdrawing to its 1967 prewar lines as the basis of a future border. Israel says talks should resume without preconditions. The international community has endorsed those Palestinian positions.
Tuesday's meeting was held under the auspices of the "Quartet" of Mideast mediators. The Quartet, consisting of the U.S., European Union, Russia and the United Nations, hopes to broker a final peace agreement by the end of 2012. Judeh said the international community remained committed to that timeline.
During Tuesday's meeting, Israeli Prime Minister Benjamin Netanyahu's envoy, Yitzhak Molcho, held several sessions with his Palestinian counterpart, Saeb Erekat. The pair met with the international diplomats and held a separate working meeting of their own.
Judeh said the Palestinians presented their proposals for future border and security arrangements, and Molcho promised to submit an Israeli response soon. There were no firm dates on when that would happen, or when additional talks would take place.
The Israeli and Palestinian teams declined comment, referring reporters to Judeh's statements.
In September, the Quartet set out a four-month target for the sides to present proposals on the key issues of borders and security arrangements. The Palestinians believe the timeline expires on Jan. 26. Israel says the clock doesn't start ticking until negotiations are under way.
Ahead of the meeting, Palestinian President Mahmoud Abbas had threatened to take "harsh" measures against Israel if it doesn't accept his conditions for restarting negotiations.
Palestinian officials have said they are considering resuming their push for U.N. membership as well as ways to isolate Israel at the United Nations, such as a new resolution condemning Israeli settlements in the West Bank and east Jerusalem.
The Palestinians asked the U.N. Security Council last September to admit them as a full member state in the U.N., but the U.N. bid failed to gain enough support in the 15-member council. The Palestinians have said as an alternative, they will seek enhanced observer status at the U.N.
Israel strongly opposes these efforts at the U.N., saying a Palestinian state can be created only through negotiations.
The meeting came as Abbas is trying to reconcile with the militant Hamas group, which seized control of the Gaza Strip from forces loyal to Abbas in 2007. Israel has warned it will not negotiate with a Palestinian government that includes Hamas, which it considers a terrorist group. Hamas, which is committed to Israel's destruction, called on Abbas to call off Tuesday's meeting.
In Gaza, a Hamas leader, Ismail al-Ashqar, called the talks "a very big disappointment."
"If these negotiations continue, this will totally blow up the Palestinian reconciliation," he said.
Jordan's King Abdullah II has implored Israel and Palestinians to resume peace talks. Abdullah is worried about the growing influence of Islamic groups in the Middle East and fears that continued deadlock in peace efforts could strengthen radicals. Jordan borders the West Bank and itself is home to a large community of Palestinians.