Che Guevara stamp in Ireland outrages Cuban-Americans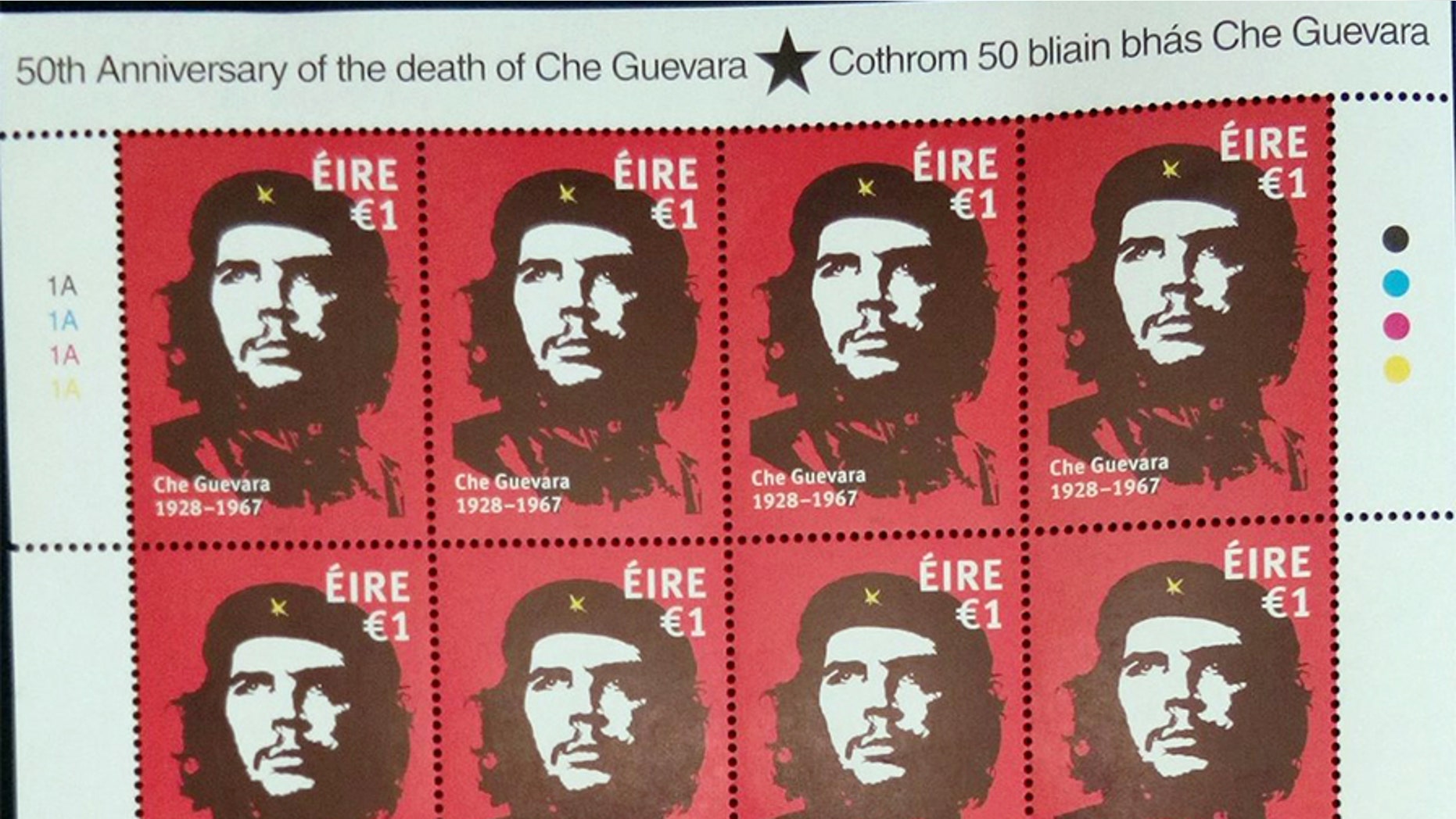 The iconic image of Ernesto "Che" Guevara that has graced t-shirts, posters and coffee mugs is now an Irish government stamp, outraging Cuban-Americans who call the revolutionary pal of Fidel Castro a terrorist.
Radio host Ninoska Perez Castellon, a prominent member of the Cuban exile community in Miami, described the Irish Post Office's decision to feature Guevara on a new stamp as "objectionable," according to reports.
She told the RTE's "Morning Ireland" show Monday that the stamp celebrates "a man who slaughtered so many people" and "who went to Cuba to kill and failed in everything he did," according to Irish Central.
"I don't know what people find to celebrate about Che Guevara," she told the show, the news outlet reported.
An Post, the official name of the Irish Post Office, issued the special 1 euro stamp Monday to mark the 50th anniversary of Guevara's death.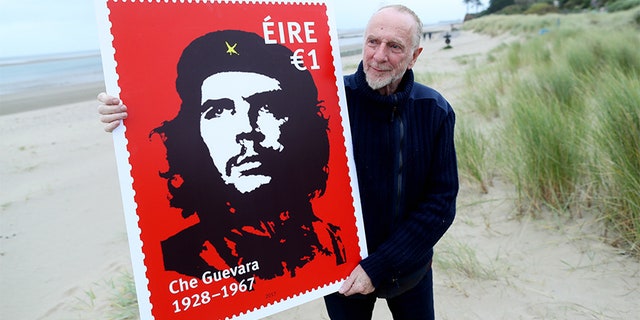 Argentine-born Guevara went to Cuba and helped Castro overthrow the regime of Fulgencio Batista in 1959 and then spent the rest of his life attempting to spark revolutionary uprisings elsewhere in Latin America and Africa.
Bolivian forces executed him in 1967, but his image has been idolized by some as a symbol of rebellion and the counter-culture.
The new stamp in Ireland features the famous image of 'Che' by Dublin artist Jim Fitzpatrick which has been rated among the world's top 10 most iconic images, RTE.ie reported.
The Post Office also issued a 2 euro postcard that includes the stamp and a quote from Guevara's father, a man of Irish descent: "in my son's veins flowed the blood of Irish rebels."
A spokesperson for the Irish government told RTE the decision to issue the stamp had been approved by the government in 2015.
Ahead of the stamp's release, Rep. Ileana Ros-Lehtinen (R), a Havana-born Cuban who represents the Miami area, said on Twitter that the Irish stamp was a "grotesque insult to the many lives he slaughtered."
Some lawmakers in Ireland shared that sentiment.
A member of Ireland's Legislature, Neale Richmond, asked if Pol Pot, the communist Khmer Rouge leader in Cambodia, and Romania's Nicolae Ceausescu, would be acceptable subjects for special Irish stamps, Irish Central reported.
"Although Che Guevara seems now to be classed as a romantic revolutionary figure and that some of his political ideals might be shared by some in this country, it is my belief that he is most definitely not a suitable candidate for such an honor," Richmond said.
But Fitzpatrick told the Irish Sun he was proud to have his image on a stamp in Ireland, while comparing Guevara to the Irish patriot Michael Collins, who fought for Ireland's independence in the early 20th Century.
"No, I didn't expect any of this fuss but the alt-right are so powerful now both in Europe and America," he said.