Chavez Governs Venezuela Via Twitter from Cuba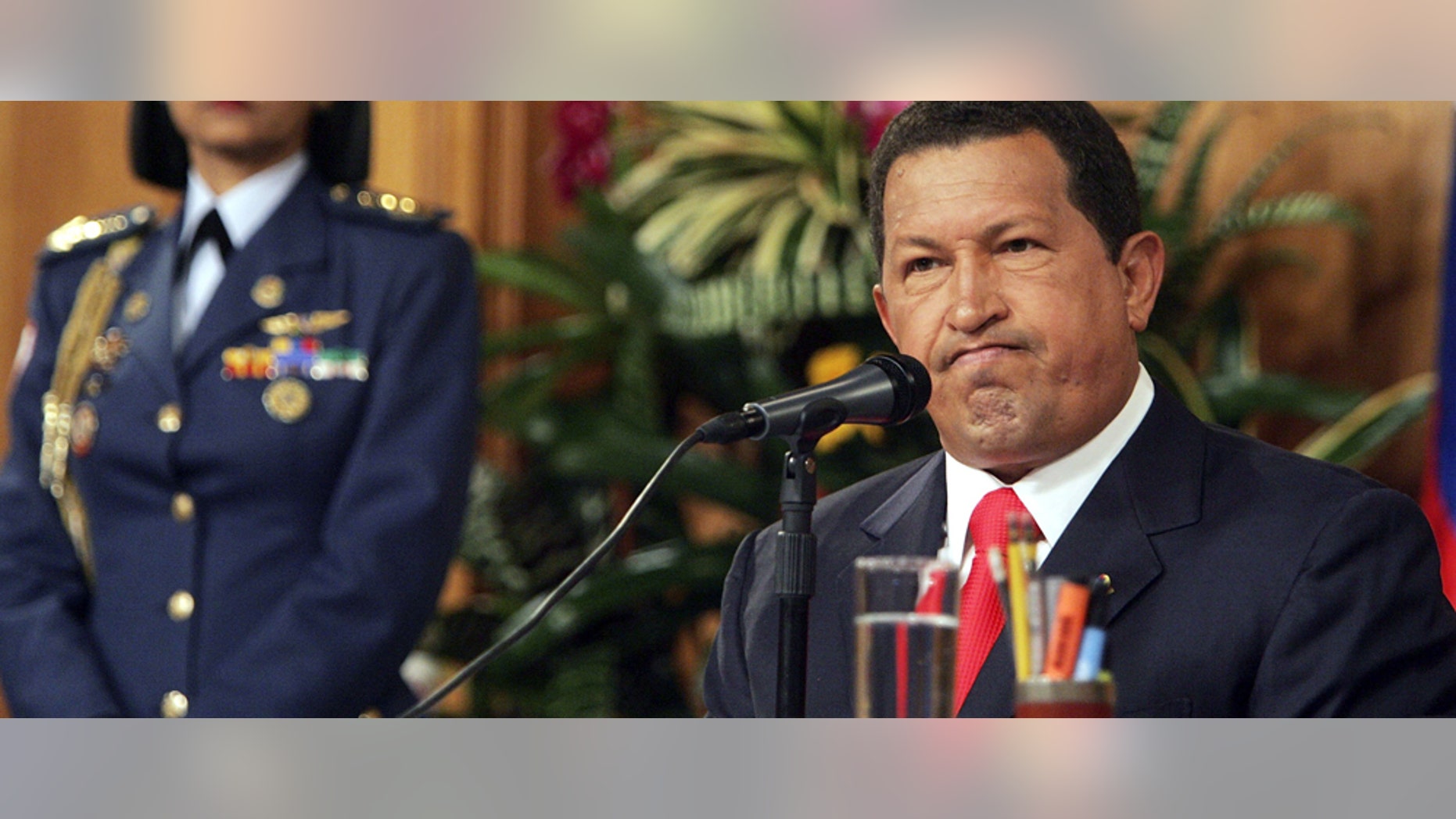 CARACAS, Venezuela – Call him Tweeter-in-Chief.
Hugo Chávez is using Twitter as a tool to govern Venezuela while he undergoes cancer treatment in Cuba.
In more than 40 messages this week on his "Chávezcandanga" account, he has approved money for a Caracas trash collection project, praised plans for a new park and cheered on the national soccer team.
Chávez hasn't mentioned anything about his chemotherapy but has alluded to his personal battle time and again, as he did in one tweet to a supporter on Tuesday: "We're moving along here, brother! With God and the Virgin!"
Chávez boasts more than 1.8 million followers, and his messages also regularly pop up on the screen on state television in Venezuela.
A leader who knows well how to choose his sound bites, Chávez has used Twitter to remain in the news at home even as he is out-of-pocket and not making his usual appearances on television.
He did just that Thursday morning in a flurry of messages when he complained about a referee's call during Venezuela's soccer match against Paraguay at the Copa America tournament in Argentina. Chávez said he had been watching alongside Fidel Castro, and they both agreed it was a bad call.
"In my modest opinion... THEY ROBBED US OF THE VICTORY GOAL! And I hope that with this I'm not offending anybody!" one of the messages said.
In messages earlier in the week, Chávez greeted Cabinet ministers and touted a public housing construction program.
He said he had approved the equivalent of more than $25 million for a new trash-collection company in Caracas, $51 million for a state government and $37 million for the organization Frente Francisco de Miranda, which promotes efforts to transform Venezuela into a socialist state.
Turning to international affairs, Chávez directed a message to Mexican leader Felipe Calderón, saying: "Hey President Calderón, my friend, I thank you for your good wishes."
The 56-year-old Chávez underwent surgery in Cuba on June 20 to remove a cancerous tumor.
He hasn't said what type of cancer has been diagnosed or specified where exactly it was located, saying only that it was in his pelvic region. He says chemotherapy is necessary to ensure cancer cells don't reappear.
On Twitter, his only references to his treatment have been vague and filled with optimistic slogans
As he signed off one night, the message read: "From here, closing another day of this Battle for Life."
Based on reporting by The Associated Press.
Follow us on twitter.com/foxnewslatino
Like us at facebook.com/foxnewslatino