Charlie Hebdo goes German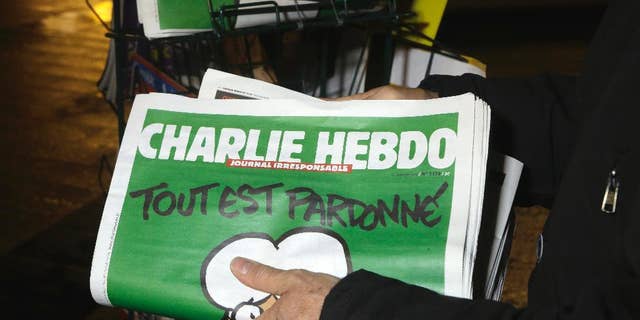 PARIS – The French satirical newspaper Charlie Hebdo will publish a German version in the country that has given the best reception to the weekly paper outside France since the attacks that wiped out the Paris editorial staff in January 2015.
Starting next week, the German edition, priced at 4 euros ($4.20), will be available across Germany every Thursday with a first print run of 200,000 copies and content mainly translated from the French version, the magazine announced Wednesday.
German readers will also find some exclusive production by the French editorial staff in Paris.
A team of five translators is based in the Western German town of Frankfurt. Charlie Hebdo eventually hopes to collaborate with German cartoonists.
The attack against Charlie Hebdo left 12 dead.