Charles Pasqua, hard-line former French security chief, dies at 88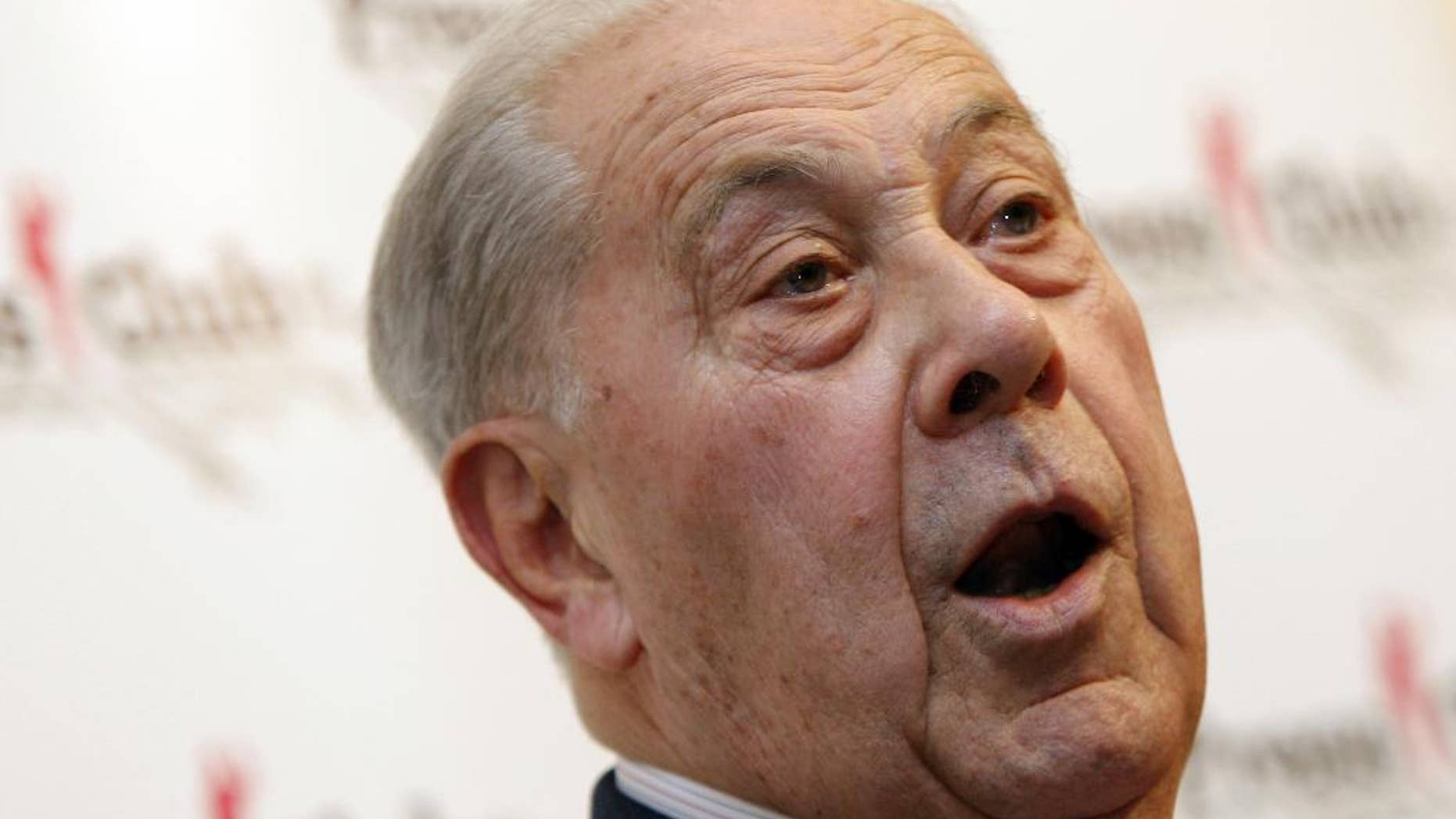 PARIS – Charles Pasqua, a French Resistance fighter who went on to become the country's top security chief and a powerful player on the right, has died. He was 88.
French President Francois Hollande confirmed the death in a communique, calling him a "Gaullist" whose "whole personality enlivened French political life."
Former French President Nicolas Sarkozy — who beat Pasqua out for a mayoral race in 1983 — said in a tweet that "France has lost one of its greatest servants."
Pasqua became interior minister in 1986, when Socialist Francois Mitterrand was president and conservative Jacques Chirac was prime minister. He served as interior minister once again from 1993-95.
But the end of his political life was marked by chronic allegations of corruption which led to several suspended prison sentences.