Charles Jenkins, Ex-US Army soldier who defected to North Korea, dead at 77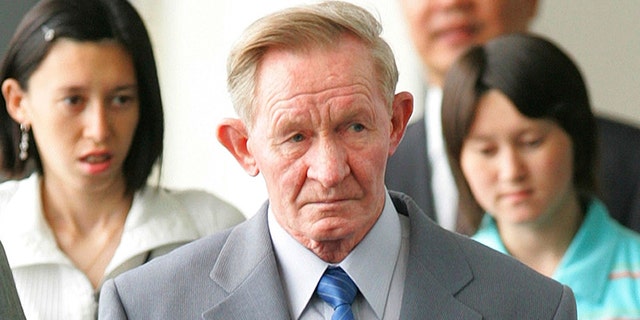 Charles Jenkins, a former U.S. Army soldier who deserted to North Korea at the height of the Cold War, died Monday. He was 77.
Jenkins collapsed outside his home in Sado, in northern Japan, on Monday and was rushed to a hospital, where he was later pronounced dead, a group representing families of Japanese abductees to North Korea said Tuesday. He died of heart failure, according to local reports.
Jenkins, originally from Rich Square, N.C., disappeared in January 1965 while on patrol along the Demilitarized Zone dividing North and South Korea.
NORTH KOREAN DEFECTOR DESCRIBES FORCED ABORTION, SAID BODIES FED TO DOGS IN PRISON
In later interviews, he said he decided to abandon his unit and defect to the North, fearing he would be killed during a patrol or be sent to fight in the Vietnam War, the BBC reported. He was among four Americans to defect to North Korea in the 1960s.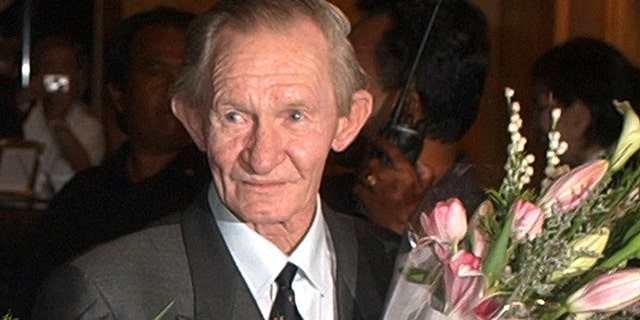 His plan was to seek asylum with the Russian embassy and eventually return to the U.S. in a prisoner swap.
But the scheme didn't work. The Russian embassy didn't grant Jenkins -- or other Americans -- asylum. Instead, Jenkins was held as a prisoner by the North Koreans.
"Thinking back now, I was a fool," Jenkins said in a 2005 interview with CBS. "If there's a God in heaven, he carried me through it."
Jenkins was reportedly forced to study the teachings of then-North Korean leader Kim II-Sung and teach English. He even became a minor celebrity when he acted in a North Korean propaganda film.
Jenkins said he was tortured by his captors, who often beat him and conducted medical procedures on him that were brutal -- including cutting off a U.S. Army tattoo without anesthesia.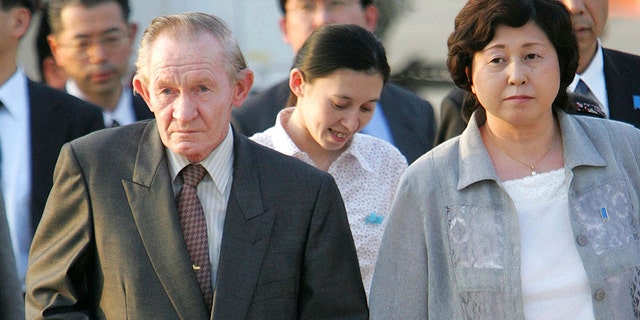 Later, Jenkins would lament that his desertion led to decades of deprivation and hardship in the communist country.
One bright spot was Jenkins meeting his wife Hitomi Soga, who was kidnapped by Pyongyang in 1978. She had been abducted to teach North Korean spies Japanese.
NORTH KOREA PUSHING FOR BIOLOGICAL WEAPONS FACTORIES, ANALYSTS SAY
Soga is one of 13 Japanese citizens that Tokyo says were kidnapped and brought to the North in the 1970s and 1980s.
Jenkins told CBS the couple was forced by North Korean officials to marry, however, eventually, they fell in love. They had two daughters, Mika and Blinda.
In 2002, Pyongyang acknowledged the abductions of the Japanese citizens and allowed Soga and four others to visit Japan. They ended up staying. Jenkins and his daughters were allowed to join Soga two years later.
Once in Japan, Jenkins was subject to a U.S. court-martial in which he pleaded guilty to desertion and aiding the enemy. He was dishonorably discharged and sentenced to 25 days in a U.S. military jail in Japan.
Jenkins and his family moved to Soga's hometown of Sado, where he was a popular worker at a local souvenir shop and could often be seen posing for photos with visiting tourists.
Jenkins, in his 2005 autobiographical book "To Tell the Truth," and during appearances at conferences on North Korean human rights, revealed he had seen other American deserters living with women abducted from elsewhere around the globe, including Thailand and Romania.
After settling in Japan, Jenkins visited North Carolina to see his mother and sister. But he said he had no plans to move back to the U.S.
The Associated Press contributed to this report.