Chapo Guzman's Daughter Reportedly Arrested in San Diego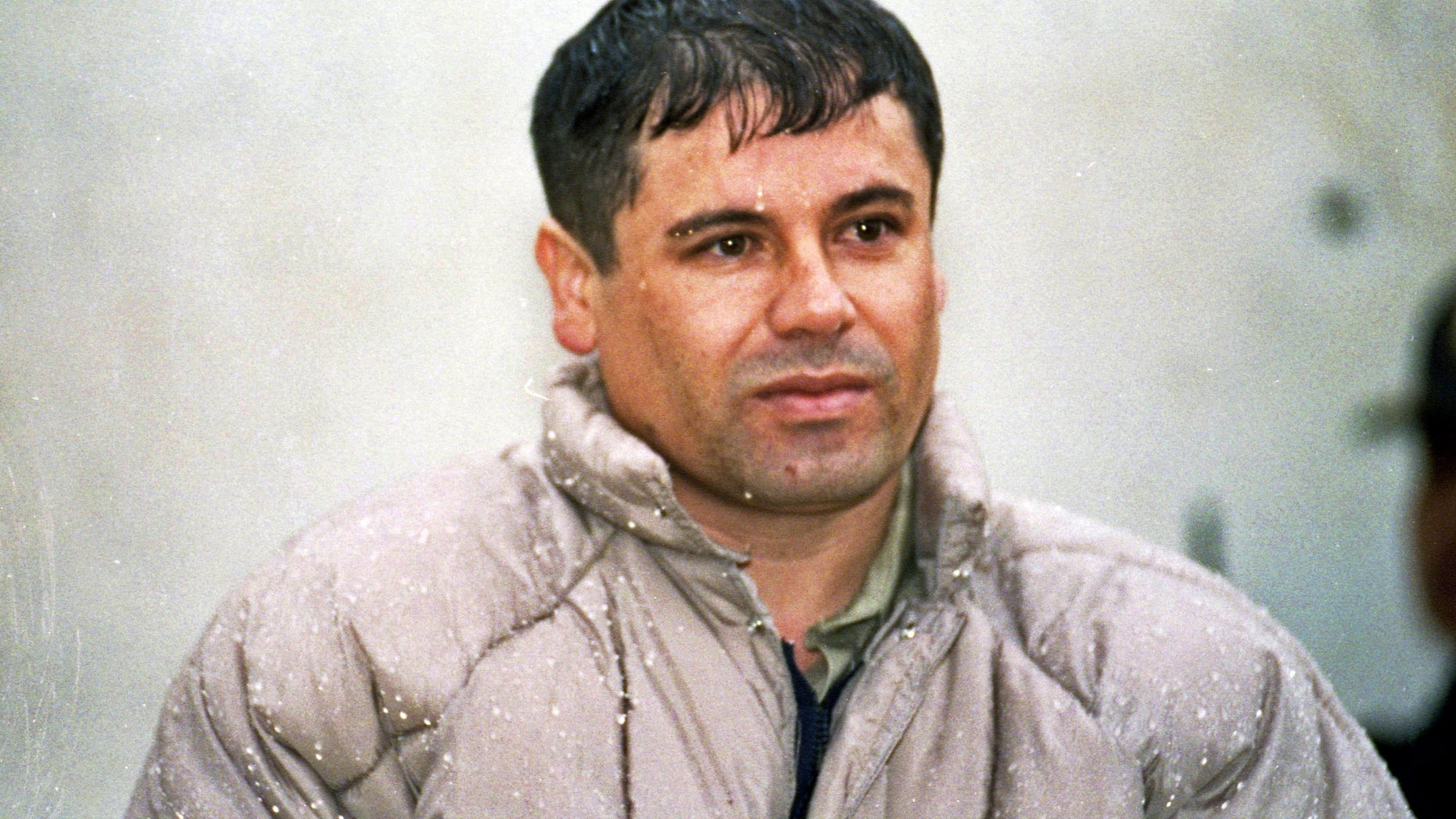 SAN DIEGO – The daughter of one of the world's most sought-after drug lords, Joaquín "El Chapo" Guzmán, has been charged with trying to enter the United States on someone else's passport.
Alejandrina Gisselle Guzmán Salazar, 31, was arrested Friday at San Diego's San Ysidro port of entry.
Guzmán Salazar appeared Monday morning at the downtown federal courthouse in a hearing held under heightened security. The Los Angeles Times reported Tuesday that Guzmán Salazar's attorneys are Jan Ronis and Guadalupe Valencia, both known for representing high-profile drug trafficking figures. According to the report, the lawyers said that Guzmán Salazar is a medical doctor from Guadalajara who is seven months pregnant.
The significance of the arrest will depend on what Guzmán Salazar can tell authorities about her father, such as whether she can provide phone numbers, said David Shirk, director of the University of San Diego's Trans-Border Institute.
"We don't know exactly what she knows," said Shirk. "It may just be an interesting factoid in the war on drugs or it could be a vital clue for law enforcement."
Shirk noted that Benjamin Arellano Felix, who led what was then Mexico's most powerful drug cartel, was captured in Mexico in 2002 after authorities tracked his daughter to find him.
Guzmán Salazar was charged with fraud and misuse of visas, permits and other documents. The complaint said she attempted to enter the country on foot, presenting a non-immigrant visa contained in a Mexican passport. She told authorities she was pregnant and intended to go to Los Angeles to give birth to her child.
The Los Angeles Times reported last year that Guzmán's wife - former beauty queen Emma Coronel - traveled to Southern California and gave birth to twin girls at Antelope Valley Hospital in Lancaster, north of Los Angeles. The newspaper said Coronel, then 22, holds U.S. citizenship, which entitles her to travel freely to the U.S. and to use its hospitals.
"You kind of surmise that there's some family connection back to Southern California," Eric Olson, associate director of the Wilson Center's Mexico Institute said of the daughter's arrest.
The Sinaloa cartel, named after the Pacific coast state of the same name, controls trafficking along much of the U.S. border with Mexico, particularly in Western states.
Authorities in the U.S. and Mexico have said they believe Guzmán has children with several partners, though it's not clear how many. The U.S. Treasury Department has put sanctions on sons Iván Archivaldo "El Chapito" Guzmán Salazar, 31, and Ovidio Guzmán López, 22.
Jesus Alfredo Guzmán Salazar, 26, was indicted with his father on multiple drug trafficking charges in the U.S. District Court for the Northern District of Illinois in August 2009.
Last month, the U.S. Treasury Department said it was placing financial sanctions on Guzmán's wife, Griselda Lopez Perez. The department said at the time that she "plays a key role" in the Sinaloa cartel.
Lopez Perez was the second wife of Guzmán designated under the U.S. Kingpin Act, which bars U.S. citizens from making business transactions with that person and allows authorities to freeze their assets in the United States.
In June, the department imposed sanctions on Maria Alejandrina Hernández Salazar, who it also described as a wife of Guzmán.
The arrest and investigation of Guzmán Salazar was handled by U.S. Customs and Border Protection, which oversees the nation's largest border crossing in San Diego.
A bail hearing was scheduled Oct. 25.
Guzmán Salazar has hired Jan Ronis, whose roster of clients with links to organized crime has included Arellano Felix. Ronis said he was just learning about the case and declined to comment on the charges.
Based on reporting by The Associated Press.
Follow us on twitter.com/foxnewslatino
Like us at facebook.com/foxnewslatino