Chadians take to the streets to celebrate Habre arrest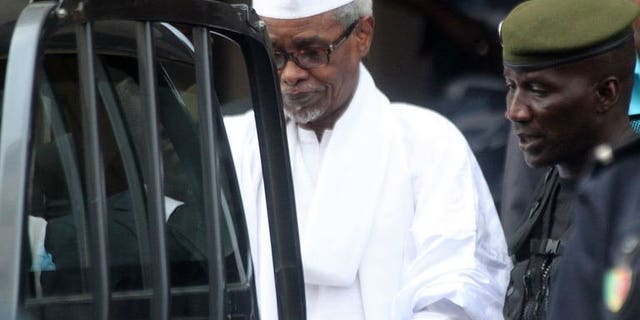 N'DJAMENA (AFP) – Thousands of people paraded the streets of Chad's capital N'Djamena on Friday to celebrate the arrest of former dictator Hissene Habre, held since Sunday in the Senegalese capital of Dakar.
Brandishing portraits of missing victims of Habre's brutal regime, crowds filled the main arteries of the city chanting "Justice! Justice!", mingling with former prisoners who still bear the scars of his eight-year rule.
Virginie Manga, 53, clutched a photo of her father, a former officer in the Chadian army. "He was arrested in 1984. But we never even knew where he was buried," she told AFP.
Those who had suffered at the hands of Habre's notorious "political police", the Security Directorate (DDS), spoke of their happiness at the news of his arrest.
"I was overjoyed when I heard," said Mahamoud Issa, 62, whose injuries left him unable to walk. "Today, despite the disability caused by four years of torture, I take comfort in that fact.
"Now, we are waiting for Hissene Habre and his cronies to be condemned to death," he added.
Habre, 70, stands accused of war crimes, crimes against humanity and torture alleged to have been committed between 1982 and 1990 when he ran the country.
He was taken from his home in Dakar on Sunday, the city where he has lived since fleeing Chad in 1990, and was placed in pre-trial detention on Tuesday.
The widow of Hassan Djamous, a Commander in Chief of the Chadian Army, said the arrest brought her hope that the killers of husband who was found dead in a prison cell 23 years ago would finally be brought to justice.
Mariam Djamous told AFP: "Hissene Habre and his men didn't know the meaning of the word 'pity'. They were worse than animals. For 23 years, we have lived without hope, and watched the thugs of the DDS stroll around N'Djemena.
"Today our hope is renewed that we will finally know why our husbands, brothers and sisters were killed," she said.
Delayed for years in Senegal, Habre's trial will set a historic precedent, as until now African leaders accused of atrocities have only been tried in international courts.
Chad's Commission of Inquiry into Habre's crimes set up after he fled estimates that up to 40,000 died during his years in power, of whom just 4,000 have ever been identified.