Chadian ex-dictator refuses to recognise genocide court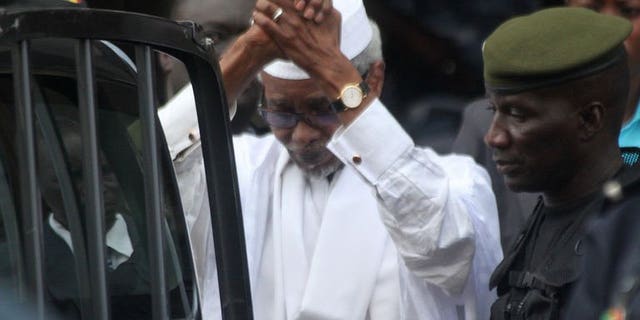 DAKAR (AFP) – Former Chadian dictator Hissene Habre is refusing to recognise a tribunal set up in Senegal to try him for genocide over the deaths of up to 40,000 people during his eight-year rule, his lawyers said on Wednesday.
The 70-year-old was arrested on Sunday and is in custody in the Senegalese capital Dakar, accused of a litany of atrocities during his 1982-90 regime.
Mbacke Fall, a prosecutor with a special court set up in February to try Habre, told a news conference on Monday he had found "serious and corroborating evidence of war crimes, crimes against humanity and torture".
"Habre told the judges he did not recognise the special African chambers or their legality or legitimacy," his lawyer Ibrahima Diawara told reporters, adding that his client had insisted he "did not intend to participate in this judicial farce".
Habre's lawyers alleged a number of impediments to the defence case, accusing Fall of a "violation of the secrecy of the investigation" and saying they had been barred from seeing their client or accessing the prosecution case.
Delayed for years by Senegal where he has lived since being ousted in 1990, Habre's trial will set a historic precedent as until now African leaders accused of atrocities have only been tried in international courts.
His arrest comes 12 years after the Supreme Court of Senegal ruled that Senegalese courts have no jurisdiction over crimes committed by foreigners abroad.
Francois Serres, another of Habre's lawyers, said the Community Court of Justice, a regional human rights court in Abuja, had already ruled that the dictator's prosecution violated the legal principle of "res judicata", which stipulates that cases which have already received a final judgement are no longer subject to the legal process.
Habre's regime was marked by fierce repression of his opponents and the targeting of ethnic groups, and in 1990 he fled to Senegal after being ousted by incumbent president Idriss Deby Itno.