Chad ex-dictator spends night in custody in Senegal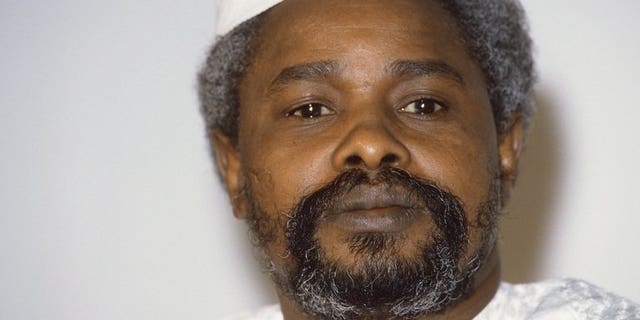 DAKAR (AFP) – Chad's former dictator Hissene Habre began his first full day in custody on Monday after his arrest in Senegal by investigators planning to put him on trial for crimes against humanity.
The 70-year-old -- once dubbed "Africa's Pinochet" -- also faces accusations of war crimes and torture during his eight years in power in Chad, where rights groups say that some 40,000 people were killed under his rule.
He spent the night in a police cell in downtown Dakar after his arrest on Sunday at the home he shares with his wife and children, a security source told AFP.
Mbacke Fall, a prosecutor with a special court set up in February to try Habre, was due to hold a media conference on the case later Monday.
"This is a watershed. For many years, the victims have tried to get their case heard before the Senegalese courts. Things are moving very fast now," said Alioune Tine, chairman of the Senegalese Committee for Human Rights campaign group.
Delayed for years by Senegal where he has lived since being ousted in 1990, Habre's trial will set a historic precedent as until now African leaders accused of atrocities have only been tried in international courts.
The arrest made front page news in all of Dakar's newspapers with daily Le Populaire headlining its story "Beginning of the Stations of the Cross for Habre", invoking Christian terminology for the final hours of Jesus.
"The wheels of justice begin to turn for Chadian ex-dictator," said Ace, also a daily, while many titles went simply with "Habre in custody".
Typically dressed in combat fatigues during the years of his rule, Habre earned the nickname "desert fighter" after he seized power in 1982 from former rebel ally Goukouni Weddeye during a long conflict with Libya, which wanted to annex the north of Chad.
His regime was marked by fierce repression of his opponents and the targeting of ethnic groups, and in 1990 he fled to Senegal after being ousted by Chad's now President Idriss Deby Itno.
A decade later a group of victims filed charges against him in Senegal, but he has never been brought to trial and former president Abdoulaye Wade repeatedly tried to "get rid of him".
Senegal and the African Union signed an agreement in December to set up the court to try Habre for the offences, allegedly committed between 1982 and 1990.
The AU had mandated Senegal to try Habre in July 2006, but the country stalled the process for years under Wade.
Habre was also wanted for trial in Belgium on war crimes and crimes against humanity charges after three Belgian nationals of Chadian origin filed suit in 2000 for arbitrary arrest, mass murder and torture during his 1982-1990 regime.
Senegalese President Macky Sall, Wade's successor who took office in April 2012, ruled out extraditing Habre to Belgium, which was prepared to try him, vowing to organise a trial in Senegal.
In May, lawyers for Habre said they had filed a lawsuit in Senegal to try to prevent the trial from going ahead, saying the west African country had violated his human rights.
"People who commit crimes which have no statute of limitations can no longer escape justice," said Tine.
"If you are not tried in one country you will be in another."
Under Senegalese law, Habre can be held in custody for a period of 48 hours, renewable once.
His lawyers have complained that he was "illegally seized and taken away by force" from his home.