'Catch An Illegal Immigrant' Game At University Of Texas Cancelled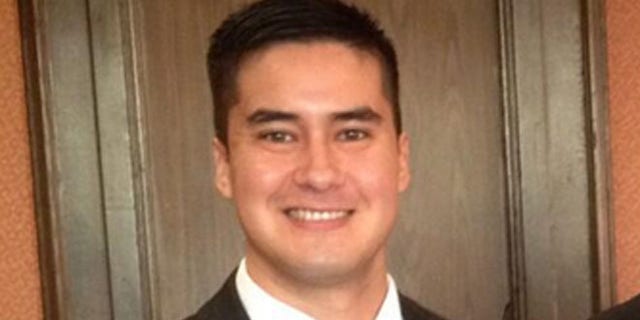 A "Catch an Illegal Immigrant" game that was scheduled on the campus of the University of Texas at Austin for Wednesday has been canceled by the Young Conservatives of Texas (YCT).
The group's chairman, Lorenzo Garcia, said in a statement that the organizers feared that UT administrators would retaliate against the group and that a protest of the event, called for by the Houston activist group Librotraficante, "could create a safety issue for our volunteers."
After admitting that the event – in which people would walk around with labels identifying them as "illegal immigrants" to be turned in by students in exchange for a $25 gift card – was "misguided," Garcia's statement said that the idea was "intentionally over the top in order to get attention for the subject."
In the wake of the original announcement of the event Monday morning, a number of organizations expressed their disapproval. Gregory J. Vincent, UT Austin's vice president for diversity and community engagement, called YCT's plans "inflammatory and demeaning." He also suggested that YCT members who participated would be "willfully ignoring the honor code and contributing to the degradation of our campus culture."
The Texas Democratic Party leadership pointed out that Garcia had been a paid employee of Republican State Attorney General and gubernatorial candidate, Greg Abbott. His campaign was quick to distance itself from the event, which a spokesperson referred to as "repugnant," adding, "illegal immigration and the failed policies of the Obama Administration are not a joking matter."
On top of official denunciations, thousands of people took to social media to express their displeasure – and anger – and it was pretty much all directed at Garcia.
But he didn't seem to express any regrets about coming up with the idea for the game.
"I have always viewed the University of Texas as a place where students could express their opinions — whether or not they were popular," he said in the statement. "Even though our event will not go forward, UT students, our state, and our nation need to have a serious discussion and debate about the issue of illegal immigration. I believed that our event would spark this discussion on campus."
The Associated Press contributed to this report.
Follow us on twitter.com/foxnewslatino
Like us at facebook.com/foxnewslatino