Catalan official calls for EU support ahead of referendum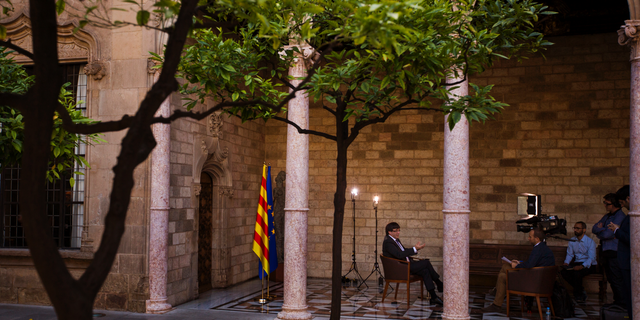 BRUSSELS – Catalonia's foreign affairs chief has appealed for support from the European Union before a disputed referendum calling for independence from Spain.
Raul Romeva, speaking to journalists Thursday in Brussels, said that EU institutions need to "understand that this is a big issue." Romeva spoke a day after Catalan regional president Carles Puigdemont accused the EU, in an interview with The Associated Press , of "turning its back" on Catalonia in its conflict with Spain's central government.
Romeva accused the Spanish government of a "brutal crackdown" on Catalan officials to try to prevent Sunday's referendum, which Spain considers to be illegal, and that it's "generated an unprecedented level of shock."
He said that he doesn't expect violence, because "it's not in the Catalan DNA to use violence to solve political problems."