Catalan lawmakers to testify in separatist rebellion probe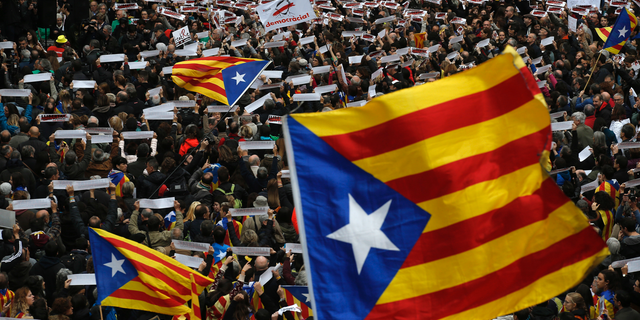 MADRID – Six Catalan lawmakers are testifying Thursday before a Spanish judge over claims that they ignored Constitutional Court orders and allowed an independence vote in Catalonia's regional parliament.
The parliament's speaker, Carme Forcadell, and five other members of the parliament's governing body face possible charges of rebellion, sedition and embezzlement, punishable by decades in jail.
A Supreme Court judge is set to decide after questioning them if any preventive measures — including possible jail — are to be applied while the investigation continues.
Central authorities took the unprecedented step of seizing control of the wealthy region shortly after the Oct. 27 independence declaration, the first time in four decades of democratic rule that one of Spain's 17 regions has temporarily lost its self-government.
Spain removed the regional government, dissolved the parliament and called a new regional election for Dec. 21.