Casa Grande Mother Accused Of Poisoning Her Four Children, One Fatally, And Stabbing Her Ex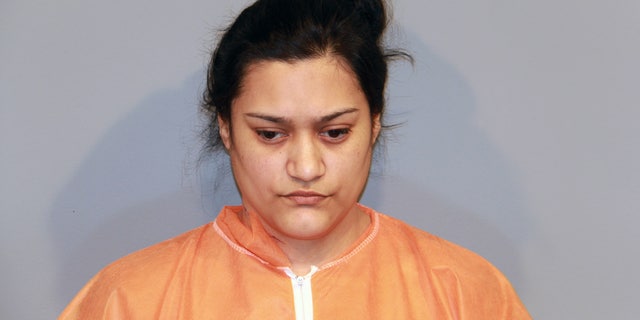 An Arizona woman is accused of trying to poison her four children, including one who died, and of stabbing her former husband, all on Christmas Day.
Casa Grande police say 35-year-old Connie Villa forced her children to take prescription narcotic drugs in an attempt to kill them. She then contacted her ex-husband and lured him to her apartment, where she stabbed him repeatedly in the upper torso.
Casa Grande is a city in Pinal County, approximately halfway between Phoenix and Tucson.
The man, 33 year-old Adam Villa, was able to flee and made a 911 call to police while driving himself to the Casa Grande Regional Medical Center. Officers arrived at the apartment and after forcing their entry found Connie Villa with stab wounds to her upper torso, apparently self-inflicted.
She was holding a knife to her own chest and had her three youngest children at her side. In the bathroom they found the body of 13-year-old daughter Aniarael Macias, believed to have been poisoned — autopsy and toxicology results are pending on the girl and the three younger children.
The results could take up to three weeks, but initial tests found they all had trace amounts of opiates in their system. All three survivors are in good condition and are now with their father's family.
Adam Villa is not the biological father of Aniarael Macias. Her biological father, Michael Macias, was contacted by authorities and is working closely with the Casa Grande Police Department.
A statement on his behalf posted on Arizona Central reads: "We request that the focus of this tragedy be a celebration of our precious Ania's life. She was a gentle, kind and beautiful spirit who was taken from us much too soon. Michael and his family are heartbroken. Ania was always smiling. She loved her brothers and sisters."
Connie Villa was booked on one count of first-degree murder and four counts of attempted first-degree murder.
Based on reporting by The Associated Press.
Follow us on twitter.com/foxnewslatino
Like us at facebook.com/foxnewslatino