Cartels Exploit Immigration Crisis To Smuggle More Drugs Across Border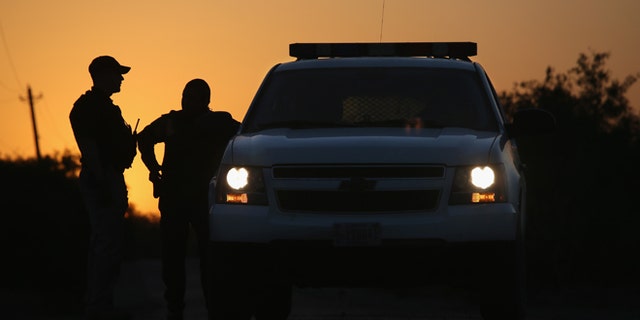 NEWYou can now listen to Fox News articles!
Immigrants from Central America are crossing the border in record numbers, including unaccompanied minors, especially in Texas.
Drug seizures are down drastically on all segments of the United States border with Mexico.
Maybe these two facts aren't a coincidence, experts say.
Experts say the surge in immigrants has created gaps in coverage that traffickers can, and do, exploit.
Sylvia Longmire, a retired Air Force captain and federal agent who wrote the book "Border Insecurity," told Fox News Latino that Border Patrol agents are extremely overworked now, having to work multiple shifts.
"The incidents are more concentrated," she added. "Those are the routes that the coyotes usually take."
Chris Cabrera, the U.S. Border Patrol union representative in the Rio Grande Valley region, told the Washington Post recently that there is a coordinated effort by the cartels to send large groups of migrants across the river, then a number of individuals—hoping that many of them will get caught.
"After that," Cabrera said, "they send over the dope."
The area of Mexico across the Rio Grande Valley is under the control of the Zetas, a drug cartel that began as the paramilitary arm of the Gulf Cartel, which it has supplanted in many regions after a long, bloody struggle.
Of the Mexican cartels, the Zetas are known as the most violent and one of the most diversified, regularly supplementing drug trade income with kidnapping, extortion, control of prisons (inmates can be extorted or killed unless families pay up) and, in the last decade or so, human trafficking.
According to The Daily Beast, the cartels have turned "what was once a relatively informal and somewhat familial underground operation [coyotes] into a highly sophisticated human trafficking network."
One, experts say, that would be very willing to sacrifice a large group of migrants to the Border Patrol in order to be able to get across more lucrative cargo.
Tristan Reed, a Mexico security analyst for Stratfor, told Voice of America that the powerful drug cartels are exploiting the situation.
"It is well within their ability to pick and choose who crosses and where they cross," Reed said, "and it certainly is a good opportunity for them to push more profitable drugs across the border while law enforcement is distracted."
He said that the drug war – which is already killing thousands of people, particularly teenagers – is bound to get worse.
There's "money to be had for criminals, and especially when you start bringing in organized and very capable Mexican crime groups into Central America, it sort of helps organize and fuel these drug wars even more," Reed said.
According to the most recent Drug Enforcement Administration numbers, seizures of all drugs along the border between June 1 and June 14 were down significantly from the same time period in 2013.
In Texas, they fell by 34 percent, 26 percent in both Arizona and California, and a whopping 62 percent in New Mexico.
U.S. Customs and Border Protection (CBP) spokesman Michael Friel told the Post that there was "no indication that drug interdiction operations have been negatively impacted by our efforts to process the influx [of migrants]."
But Texas Department of Public Safety Director Steve McCraw said at a news conference recently that drug smugglers are grabbing at the chance to expand their already expanding operations in the U.S. – and the situation could get worse.
"Certainly they are exploiting this opportunity," McCraw said.
Border Patrol agents from other parts of the frontier have been pulled to the Rio Grande Valley area to help with anti-drug work there. Many politicians have called for National Guardsmen to be sent in to assist the Border Patrol.
Last week, the National Association of Former Border Patrol Officers, based in Brunswick, Ga., issued a statement saying that sending in the National Guard would be "exactly the wrong thing to do. It is but a token effort in comparison to the magnitude and nature of the problem and is likely crafted to give politicians cover."
It's not enough, agrees Adam Isacson, a senior associate for security policy at the Washington Office on Latin America.
Isacson said that the drug that is most frequently moved off-road across the border is marijuana. "Drugs are usually taken directly through U.S. Customs in bases of cars," he explained. "They go for drugs that are small in volume but high in volume… [Marijuana's] volume makes it hard to hide."
On Sunday, as part of its request for an addition $2 billion in order to deal with the border crisis, the White House asked for a "sustained border security surge" in personnel. At least some of that, presumably, would be for additional CBP personnel.