Cartel lawyer turned U.S. informant was actually drug kingpin, attorney claims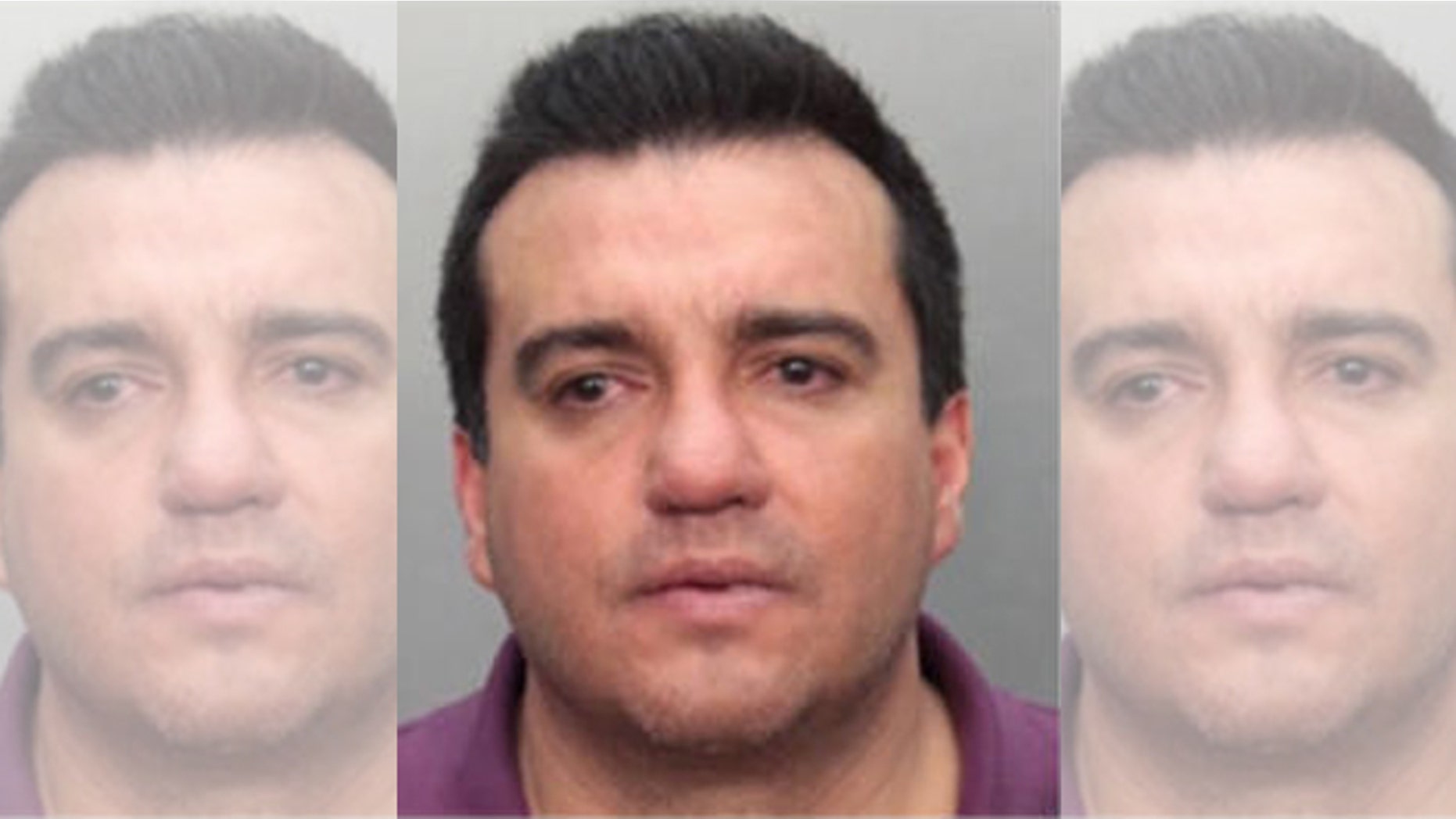 In a bizarre twist to an already bizarre case, a slain lawyer for a Mexican drug cartel, who became an informant for U.S. law enforcement, was actually the leader of the drug trafficking organization he represented, according to an attorney representing one of the men implicated in his death.
Juan Jesús Guerrero Chapa, who was slain in a gangland-style hit at a suburban Dallas shopping center in 2013, was allegedly the "de facto head" of the Gulf Cartel at the time on his death.
This claim comes from a lawyer representing Jesus Gerardo Ledezma-Cepeda, one of three men charged with interstate stalking resulting in death and conspiracy to commit murder for hire. The other two are Ledezma-Cepeda's son, Jesús Gerardo Ledezma-Campano Jr., and a cousin, José Luis Cepeda-Cortes.
At the time of his death, Guerrero Chapa was known to be the lawyer for Gulf cartel boss Osiel Cárdenas Guillén – currently serving a 25-year sentence in a U.S. prison – and an informant for U.S. law enforcement. But attorneys for Ledezma-Cepeda , Wes Ball and J. Warren St. John, said in a filing that Guerrero Chapa took control of the cartel after Cárdenas' arrest in 2003 in Mexico.
"As head of the CDG [Gulf cartel], the deceased Chapa ran a large criminal enterprise whose activities included murders, narcotics trafficking, kidnapping, extortion, bribery, money laundering and torture," the filing said, according to the Dallas Morning News.
The filing also challenged the prosecution's argument that Guerrero Chapa had feared for his life after being tipped off that he was being hunted by killers. According to documents filed by U.S. Attorney Joshua T. Burgess, Guerrero Chapa had received a telephone call warning him that he was being stalked "by people who wanted to kill him."
But the defense stated that," "Contrary to this expressed fear is the fact that Chapa continued his association with criminal enterprises which included his use of cocaine."
An autopsy found cocaine in Guerrero Chapa's system.
Guerrero Chapa was killed on May 22, 2013, when a masked man stepped out of a white SUV and shot him multiple times as he sat in the passenger seat of his Range Rover while the lawyer's wife, who was unhurt, loaded shopping bags into the trunk.
The Ledezmas were arrested on Sept. 5, 2014, trying to cross into the U.S. at McAllen, according to the FBI. Cepeda-Cortes, a Mexican national living in the U.S. legally, was arrested at his home in Edinburg, Texas.
Both father and son are Mexican citizens and ex-police officers.
The prosecution says the suspects rented an apartment in nearby Grapevine and used at least eight different cars to track Guerrero Chapa. A tracking device was found attached to his Range Rover and cameras had been placed around his home.
When they were arrested in 2014, the Ledezma's Volkwagen Jetta had three surveillance devices in it.
The government believes the defendants are involved in the death or disappearance of nine other men in Mexico who went missing from 2011 to 2014. Some of the murdered men had tracking devices placed on their vehicles by the defendants, prosecutors said in court filings. Others were named in the defendants' emails, records show.
On Feb. 23 of this year, Moisés Tijerina de la Garza – Guerrero Chapa's brother-in-law – was shot to death in Monterrey, Mexico. According to court documents filed by Burgess, his contact information was found in Ledezma-Cepeda's email.
According to the Morning News, some witnesses will testify for the defense about Guerrero Chapa's family having been kidnapped by cartel member and released based on an agreement.
The trial will be held in Fort Worth starting on April 25.