Cartel Kills Two People Who Used Social Media to Write About Gang Violence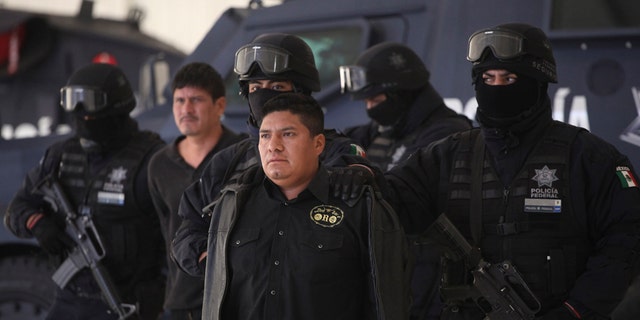 Gang violence in Mexico has bolted into Cyberspace with the torture and killing of two people who reportedly used social media to write about drug cartels.
The bodies of a man and a woman, evidently in their twenties, were hung from a Nuevo Laredo pedestrian bridge on Tuesday, according to press reports.
Near the bodies were placards that warned those who write on social media sites that the same thing could happen to them if they broach the subject of drug cartels.
"This is going to happen to all the Internet busybodies," one of signs said, according to the Houston Chronicle. "Listen up, I'm on to you."
The newspaper said that one of the placards was signed "Z," believed to mean Zetas, which the governor of one state in Mexico described to Fox News as "Mexico's most violent drug cartel."
The Houston Chronicle story on the two killings noted that many Mexican news organizations measure what they report about gangs and drug cartels because of fears over possible retaliation.
The killings were brutal, which is characteristic for the Zetas. The woman was hogtied, disemboweled and hung by her feet and hangs; the man was hung by his hands, according to published reports.
Recently, hundreds of journalists and media industry workers took to the streets of Mexico City to demand that officials clear up the recent killings of two female reporters and punish those responsible for attacks on journalists.
The protesters marched to the Attorney General's Office and Government Secretariat, carrying signs and banners that called for justice.
Journalists have increasingly been targeted in recent years by drug traffickers and other organized crime groups, especially in northern Mexico.
Follow us on twitter.com/foxnewslatino
Like us at facebook.com/foxnewslatino