Cartel chief 'Chapo' Guzmán's extradition to U.S. approved by 2nd Mexican judge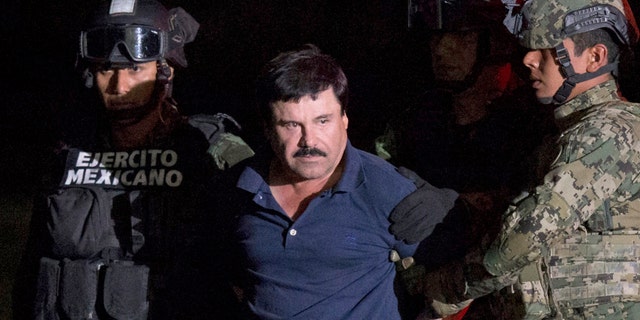 NEWYou can now listen to Fox News articles!
For the second time in a week, a Mexican judge has ruled that the extradition of Joaquín "El Chapo" Guzmán to the United States can go forward.
The process still awaits approval of Mexico's foreign ministry. The judge's decision announced by the courts Monday was on an extradition request from a federal court in Texas.
Last week, another judge made the same determination on a separate extradition request from a federal court in California.
After that ruling, Guzmán's attorney, José Refugio Rodríguez, downplayed its significance to Fox News Latino, saying it was expected and that the defense's focus is on the Foreign Ministry's decision, which has the last word on the request.
"That's when the real battle against extradition starts," Rodríguez told FNL.
The second decision starts another 20-day period during which the foreign affairs ministry can decide to allow the extradition. If it approves it, Guzmán's lawyers have the ability to appeal, making it possible that the extradition of the leader of the Sinaloa Cartel could still be months away.
While the drug lord's attorneys are vowing to continue fighting his extradition, Rodríguez reiterated that his client is willing to accept a plea deal that would allow for his transfer to a U.S. prison under certain conditions.
"He will not go [to the U.S.] without anything firm," Rodríguez told FNL, refusing to elaborate any further.
Based on reporting by the Associated Press.
Like us on Facebook
Follow us on Twitter & Instagram