Carlos Slim No Longer The Richest Man On Earth, Returns Throne To Bill Gates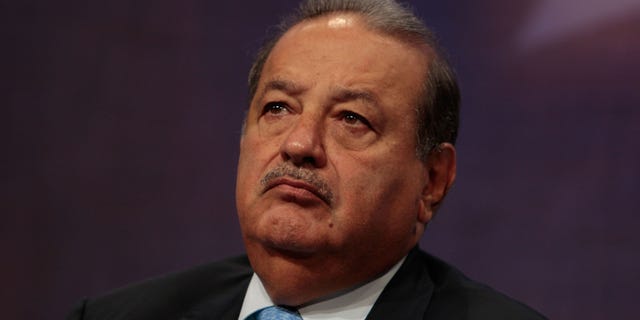 A surge in Microsoft shares allowed Bill Gates to slip by Mexican telecommunications mogul Carlos Slim to regain the top spot among the world's richest people.
Slim had snatched the honor from Gates five years ago.
Gates regained the title after Microsoft shares closed at a five-year high Thursday for the second time this week, taking his fortune to $72.7 billion – some $550 million more than Slim's net worth.
The net worth of individuals on Bloomberg Billionaires Index is calculated and updated daily after financial markets close in the U.S.
In the last 12 months, Microsoft shares rallied 28 percent, while Slim's America Movil shares dropped 14 percent so far this year, erasing more than $3 billion from the 73-year-old tycoon's net worth.
Famed investor Warren Buffett, worth about $59.7 billion, remains the world's third-richest person. Some $3.7 billion behind him is Spanish mogul Amancio Ortega Gaona, co-founder of a fashion apparel company whose most well-known brand is its Zara store chain.
Carlos Slim's fortune decline is widely attributed to a bill passed recently by Mexican Congress aimed at deregulating the country's telecom industry.
Among other things, the reforms introduced in March raise or even eliminate limits on foreign investment and form a new independent regulatory commission along the lines of the U.S. Federal Communications Commission, with the power to unilaterally punish non-competitive practices.
According to a scathing report released last year, Slim's companies have maintained profit margins nearly double the average in the 34-nation Organization for Economic Cooperation and Development, while Mexico has the group's lowest rate of telecommunications investment per capita and sat at or near the bottom in terms of number of fixed and mobile phone lines per capita.
This year, a record 1,426 people around the world made Forbes magazine's annual tally of billionaires, up 16 percent from last year. Their average net worth was $3.8 billion, rising 3 percent from 2012. The total net worth for the list's billionaires was $5.4 trillion compared with $4.6 trillion a year ago.
The U.S. continued to house the most billionaires in the world, with 442 of them. It was followed by the Asia-Pacific region, with Europe rounding out the top three.
The Associated Press contributed to this report.
Follow us on twitter.com/foxnewslatino
Like us at facebook.com/foxnewslatino