Carlos forms into a hurricane over Pacific Ocean off southwest Mexican coast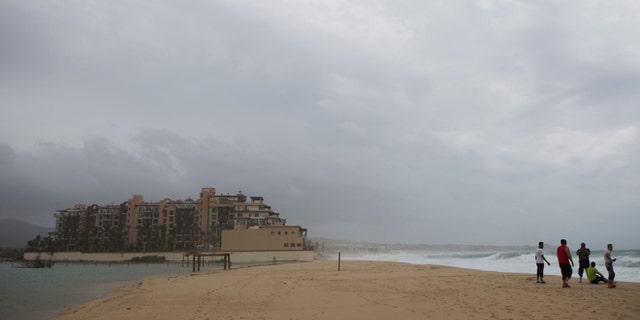 MIAMI (AP) – Hurricane Carlos has formed over Pacific waters south of Acapulco, Mexico, prompting a hurricane watch to be issued for a swath of that country's coastline.
The U.S. National Hurricane Center says Carlos' eye was located at 11 a.m. EDT Saturday about 140 miles (225 kilometers) south of Acapulco and that the storm had top sustained winds of 75 mph (120 kph). Forecasters say Carlos, previously a tropical storm, was moving northwest at 2 mph (4 kph).
Mexico's government issued a hurricane watch from Lazaro Cardenas to Punta San Telma, meaning hurricane conditions were possible within that area within 48 hours. A tropical storm warning was in effect from Tecpán de Galeana to Lazaro Cardenas, while a tropical storm watch was in effect for east of Tecpán de Galeana to Acapulco.
Like us on Facebook
Follow us on Twitter & Instagram