Captain reportedly tells Costa Concordia bosses he 'messed up'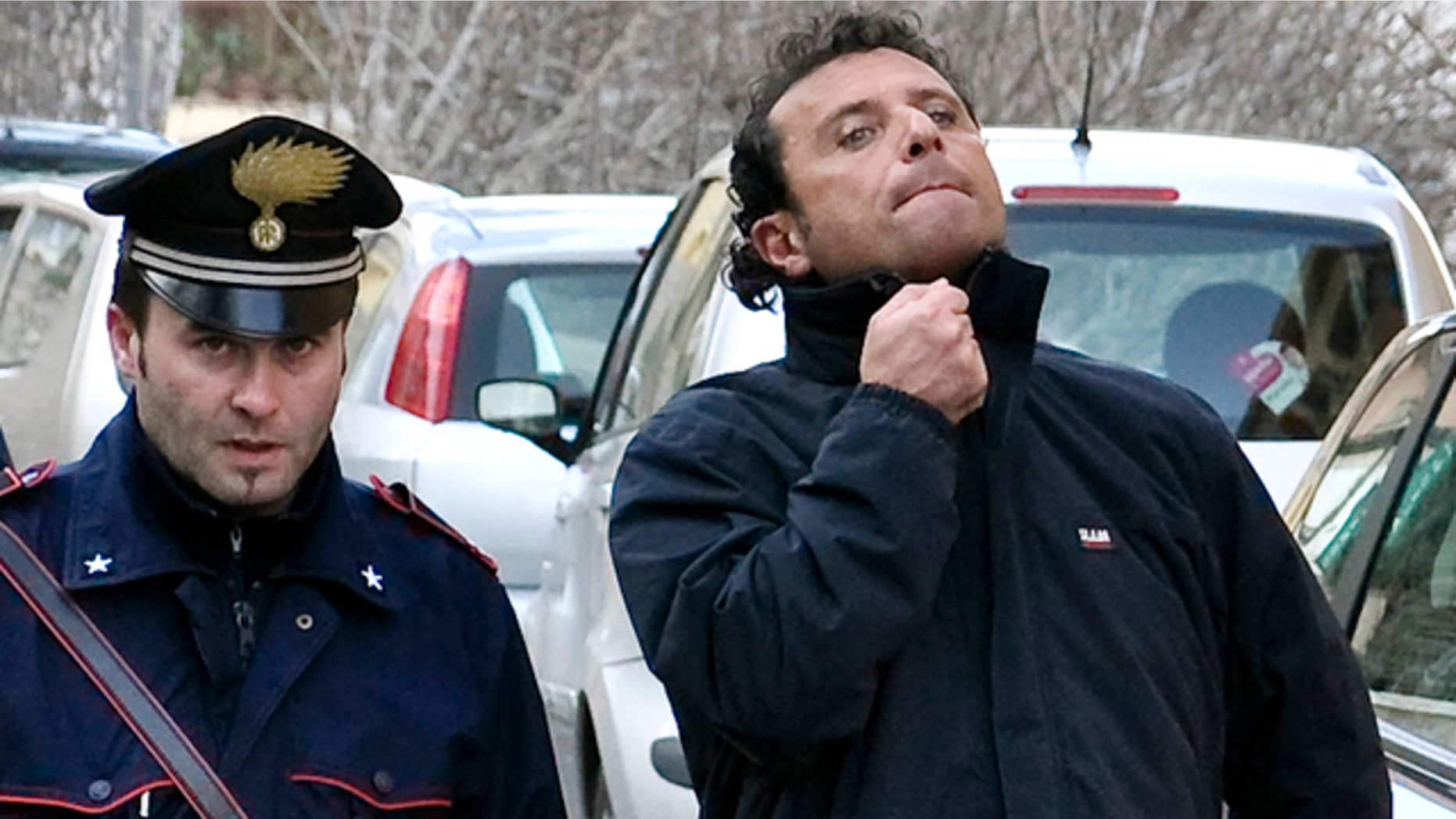 GIGLIO, Italy – The Italian cruise captain accused of abandoning ship when the Costa Concordia struck rocks, causing the deaths of at least 11 people, admitted to his bosses that he "messed up," Sky News reported Saturday, citing sources.
Captain Francesco Schettino, who was jailed after he left the ship, is under house arrest near Naples. He faces charges of manslaughter and abandoning ship after he allegedly left the cruise liner before hundreds of passengers. Schettino claimed he tripped and fell into a lifeboat.
But sources said Saturday that he had accepted some culpability in the disaster, telling his cruise ship chiefs that he "messed up after hitting rocks." Previously, he maintained that he did all he could in the aftermath of the disaster.
The claim emerged as divers resumed their search for the 21 people still missing on board the capsized ship, which has been lying on its side near the island port of Giglio since running aground Jan. 13.
Italian Coast Guard divers found a woman's body Saturday in a corridor of a submerged section of the capsized Costa Concordia, raising the number of dead to at least 12 in the cruise liner accident.
Coast Guard Cmdr. Cosimo Nicastro told The Associated Press that the body, wearing a life jacket, was found in a narrow corridor near an evacuation staging point at the ship's rear Saturday.
The body was brought to Giglio, the Tuscan island where the cruise liner hit a reef and ran aground on Jan. 14. Twenty people are still missing.
Divers used explosives to blast holes in the stricken liner, creating more entry and escape routes.
Large pieces of wreckage from where the ship first hit the rocks also were found as Italian officials confirmed that light fuel already began leaking into the pristine Tuscan waters surrounding the ship.
On Friday, Schettino was accused by the liner owner's boss of misleading the company and crew after hitting the rocks. CEO Pierluigi Foschi told Italian state TV that the company spoke to the captain 20 minutes after the ship ran aground at 9:45pm local time.
He said they could not offer proper assistance because the captain's description "did not correspond to the truth."
Schettino said only that he had "problems" on board -- but did not mention hitting a reef.
Likewise, Foschi said crew members were not informed of the gravity of the situation.
Passenger video shown on Italian TV showed crew members apparently telling the 4,200 passengers on board the $450 million ship to go to their cabins as late as 10:25 p.m. local time the night of the wreck. The abandon ship alarm sounded just before 11:00p.m.
The Associated Press contributed to this report.