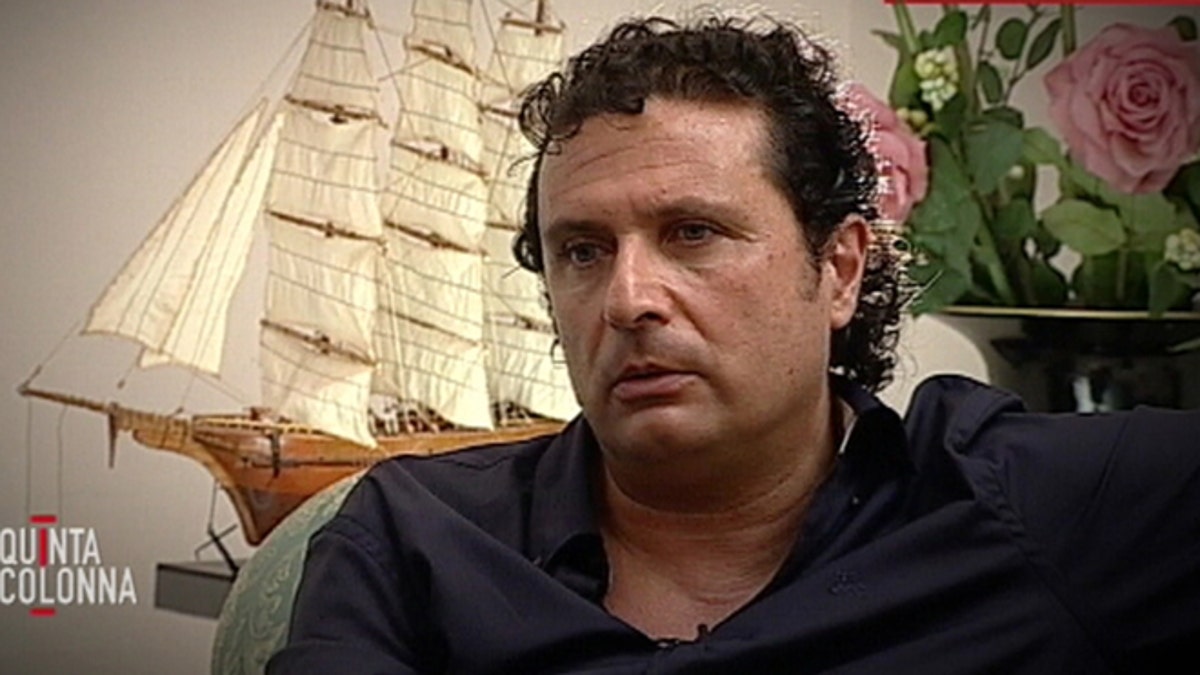 ROME – A lawyer for the owner of the cruise ship Costa Concordia has told an Italian court that the captain made no mention of those who perished in the shipwreck but instead boasted the day after that he had saved lives with his skill.
Cristina Porcelli, a lawyer for Costa Crociere SpA, testified Tuesday in the manslaughter trial of the ship's captain, Francesco Schettino. She said Schettino told her and other company officials the day after the ship capsized on Jan. 13, 2012 that the reef which the vessel smashed into off Giglio Island wasn't on nautical charts.
Schettino, the sole defendant, is also charged in the trial in Grosseto, Tuscany, with causing the shipwreck that claimed 32 lives and with abandoning the Concordia before all were evacuated. He denies wrongdoing.