Canned fresh air reportedly on sale in China amid flight-canceling smog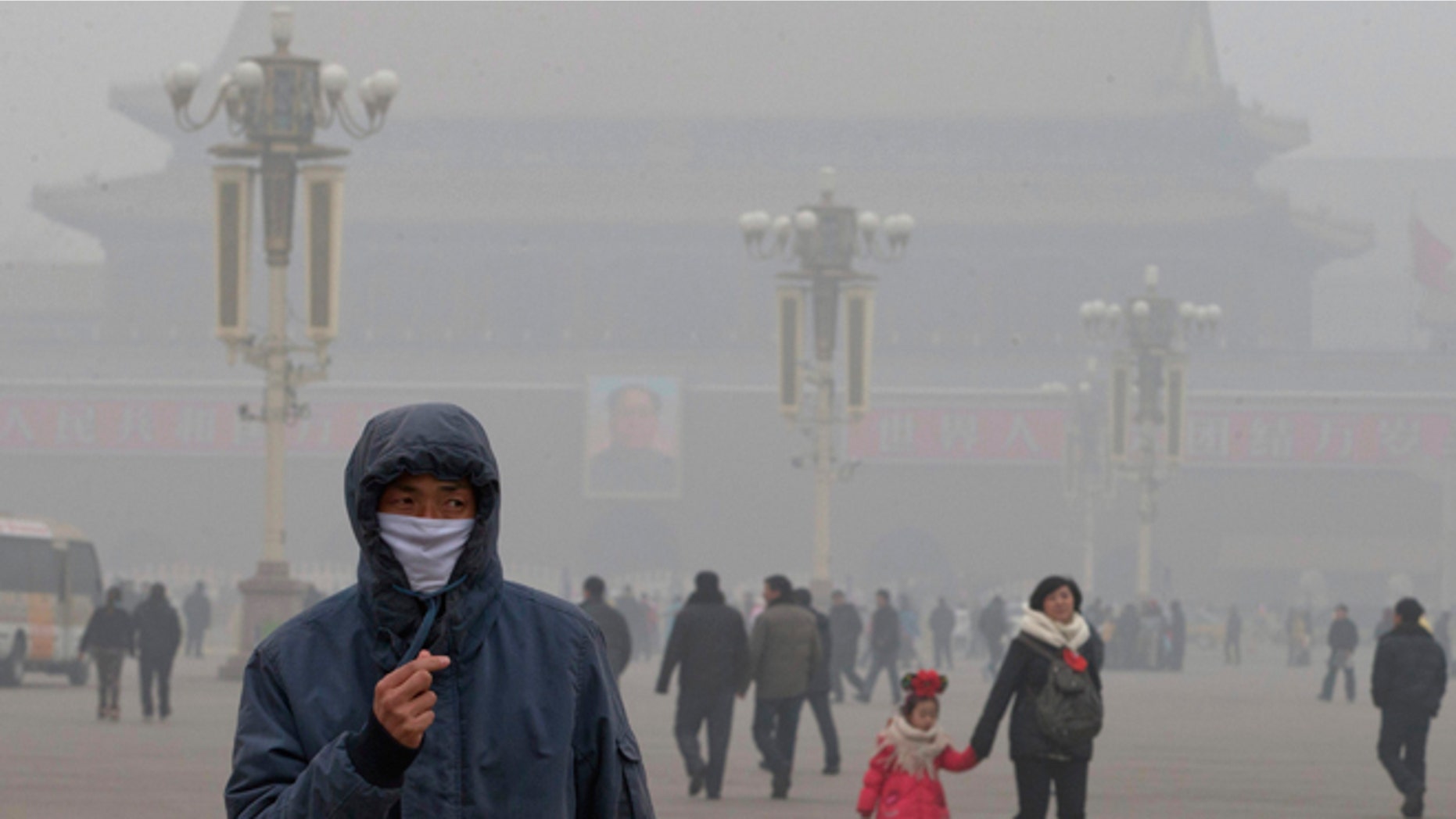 As smog and pollution hits an all-time high on the streets of Beijing, one Chinese entrepreneur is looking to the skies.
Chen Guangbiao, whose wealth is reportedly valued at $740 million, is selling canned fresh air -- and it's available in different flavors.
The cans, priced at 5 yuan each (80 cents US), come in flavors that include pristine Tibet, post-industrial Taiwan and revolutionary Yan'an, according to the Sydney Morning Herald.
Chen hopes to call attention to the ongoing air quality problem in China.
"If we don't start caring for the environment, then after 20 or 30 years our children and grandchildren might be wearing gas masks and carry oxygen tanks," said Chen, according to the paper.
The off-the-scale smog has been so thick in recent days that Beijing has been forced to temporarily shut factories and curtail fleets of government cars, while airlines canceled flights because of poor visibility, according to The Associated Press.
The U.S. Embassy reported an hourly peak level of PM2.5 -- tiny particulate matter that can penetrate deep into the lungs -- at 526 micrograms per cubic meter, or "beyond index," and more than 20 times higher than World Health Organization safety levels over a 24-hour period.
Visibility was less than 100 yards in some areas of eastern China, the official Xinhua News Agency reported. More than 100 flights were canceled in the eastern city of Zhengzhou, 33 in Beijing, 20 in Qingdao and 13 in Jinan.
Air pollution has long been a problem in Beijing, but the country has been more open about releasing statistics on PM2.5 -- considered a more accurate reflection of air quality than other pollutants -- only since early last year. The city hit its highest readings on Jan. 12, when U.S. Embassy readings of PM2.5 reached as high as 886 micrograms per cubic meter.
The Associated Press contributed to this report.