'Candy Crush' Gets Cold Shoulder In Public Debut, Stock Falls Almost 9 Percent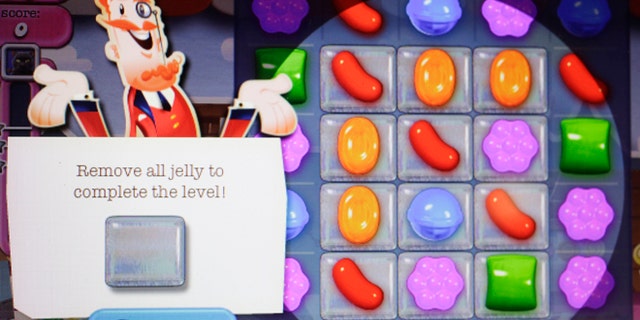 New York (AP) – A crush it isn't.
Wall Street is giving King Digital, the company behind the popular mobile game "Candy Crush Saga," the cold shoulder in its public trading debut.
King's stock priced at $22.50 on Tuesday, valuing the company at $7.1 billion. But it opened on Wednesday at $20.50, down almost 9 percent, and lost more ground by early afternoon.
King Digital Entertainment PLC had $1.88 billion in revenue last year. That's more than 10 times its 2012 revenue of $164.4 million.
But some analysts have questioned whether King would be able to repeat the success of "Candy Crush," which has been far more successful than any of its other games. Its other top games include "Pet Rescue Saga" and "Farm Heroes Saga."
"It's a one-hit-wonder," said Francis Gaskins, director of research for Equities.com and president of IPOdesktop.com. "The history of game companies is that none of them can prove that they can consistently introduce new products to grow revenue. They say they can, but they can't."
"Candy Crush" has been immensely popular but Gaskins said it is a maturing product that consumers are growing tired of. He pointed to a slowdown in revenue and profit between its last two quarters as an indicator. Its current quarter wraps up Monday and he thinks investors may be anticipating another dip in revenue. He suggested the company may have fared better if it had gone public in September at its peak.
King's debut has drawn comparisons to another game maker, Zynga Inc.
Zynga had a much-ballyhooed IPO in late 2011, but the company faltered after having trouble transitioning into a mobile company from one whose games are played mostly on a desktop computer.
But Ricardo Zacconi, King's co-founder and CEO, told CNBC Wednesday morning that the company is "not just a one-hit wonder" and pointed out that it has three games in the top 10 on Facebook.
King may also be faring better than other high-profile IPOs when it comes to its financial health. Rapid Ratings, which analyzes companies' financial efficiency, gave the Ireland-based company a score of 86 on a scale of 0 to 100. In comparison, the firm rated Twitter Inc. 16 at the time of its IPO last November. Facebook Inc., meanwhile, scored 73 when it went public in 2012 and Google Inc., 80 at the time of its 2004 IPO.
Rapid says 90 percent of companies with a rating below 40 defaulted on their debt at some point.
King had 665 employees at the end of 2013. Zynga, meanwhile, is cutting jobs but still has about 2,100 employees, down from a peak of 3,300 in 2012, at the tail end of the "FarmVille" craze.
King is trading on the New York Stock Exchange under the ticker symbol "KING."
By early afternoon Wednesday, the stock was down $2.70, or 12 percent, at $19.80 per share after trading as low as $19.08 earlier.
Follow us on twitter.com/foxnewslatino
Like us at facebook.com/foxnewslatino