Canada to phase out old rail tankers in 3 years in response to Quebec explosion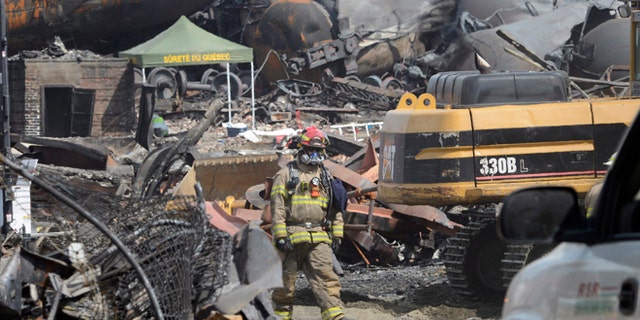 TORONTO – Canada says it will require a three-year phase out of the type of tank cars involved in the Quebec train derailment last summer that killed 47.
Last July, a runaway oil train derailed and exploded in Lac-Megantic, Quebec. Forty-seven people were incinerated and 30 buildings destroyed.
A government official confirmed the phase out of the DOT-111 tanker cars used to carry oil and other flammable liquids. The official spoke on condition of anonymity because they were not authorized to speak publicly.
Canada's Transport Minister will announce new rules later Wednesday in response to recommendations by Canada's Transportation Safety Board in the aftermath of the tragedy.
The DOT-111 tank car is considered the workhorse of the North American fleet and makes up about 70 percent of all tankers on the rails.