Campaign to Support Vladimir Putin Has Women Ripping Off Their Clothes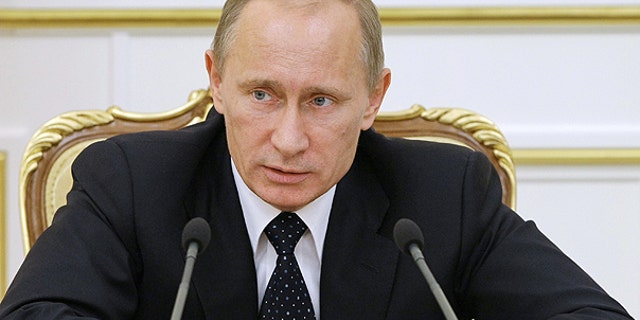 In preparation for next year's presidential election, young women across Russia are showing their support for Vladimir Putin by literally ripping their clothes off, reports The Independent.
The video campaign has been launched by a group called "Putin Army," which is reportedly offering an iPad to whomever submits the best video. The group posted the first video clip this weekend and asked other "young, smart and beautiful" girls to "tear something off for Putin."
"I'm just crazy about a man who changed our country," says a voiceover as "Diana" walks through Moscow with the camera focusing in on her chest. "He's a great politician, and an amazing man. He's Vladimir Putin," she said. She takes a shot at the opposition and says those who "pour dirt on him, maybe because they are scared of him, or because they themselves are weak."
Diana continues on her walk to meet two friends sunbathing while wearing T-shirts that read, "I'll tear [clothes off] for Putin," and the video ends as they rip off the T-shirts.
The Independent reports that the video is reportedly professionally produced with characteristics of a pro-Kremlin youth organization.
On a Russian social networking website, the homepage for Putin Army features a picture of Putin in a lounge suit and aviator sunglasses.
Young people have found controversial ways in the past to show their support of Putin, who stepped aside from the presidency in 2008 due to the two-term constitutional limit. There was a "Putin Party" at a Moscow nightclub where strippers sang to Putin's rendition of "Blueberry Hill," earlier in the year, reports The Independent.