Cameron unveils oil and gas plant in Kazakhstan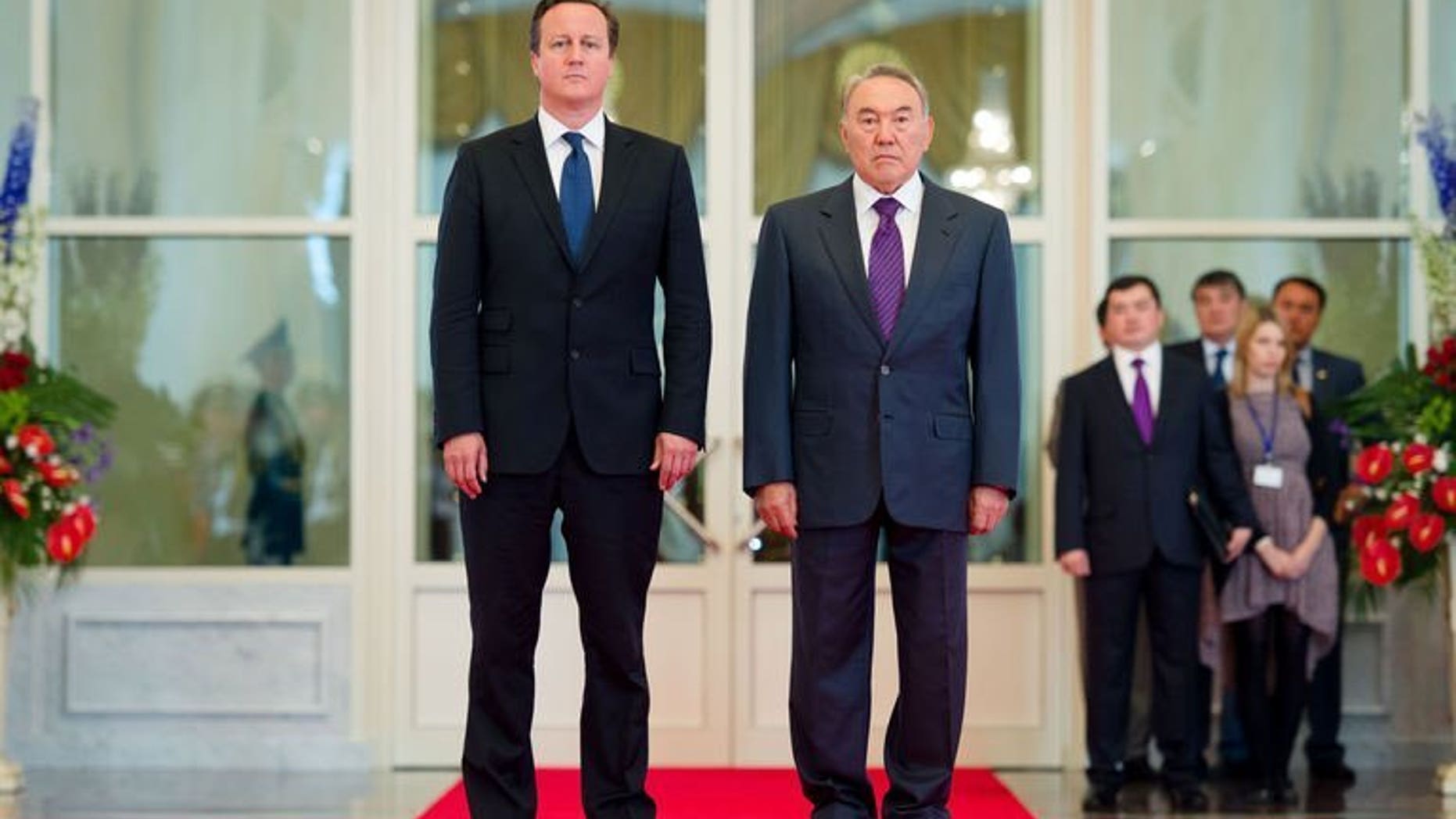 ASTANA, Kazakhstan (AFP) – British Prime Minister David Cameron unveiled a massive oil and gas processing plant on the shores of the Caspian Sea on Monday during his first visit to ex-Soviet Kazakhstan.
The British leader landed in the oil capital of Atyrau on the Caspian Sea on Sunday where he was met by Kazakh President Nursultan Nazarbayev.
Cameron is leading a large business delegation to the resource-rich Central Asian nation and hopes to sign trade deals worth more than ??700 million ($1.06 billion, 820 million euros).
"We're in a global race for jobs and investment. This is one of the most rapidly emerging countries in the world," the prime minister told the BBC in Atyrau on Monday.
Cameron was due to speak to reporters later Monday as he prepares to wind down his swing of the region that included visits to Pakistan and Afghanistan.
Cameron and Nazarbayev jointly unveiled the Bolashak on-shore oil and gas processing facility that operates with involvement from Royal Dutch Shell.
The plant is stationed on the Kashagan oil and gas field -- one of the largest deposits found in Central Asia.
It is due to process 450,000 barrels of oil and 8.8 million cubic metres of gas daily by the time it becomes fully operational.