Cambodian king urges opposition to join parliament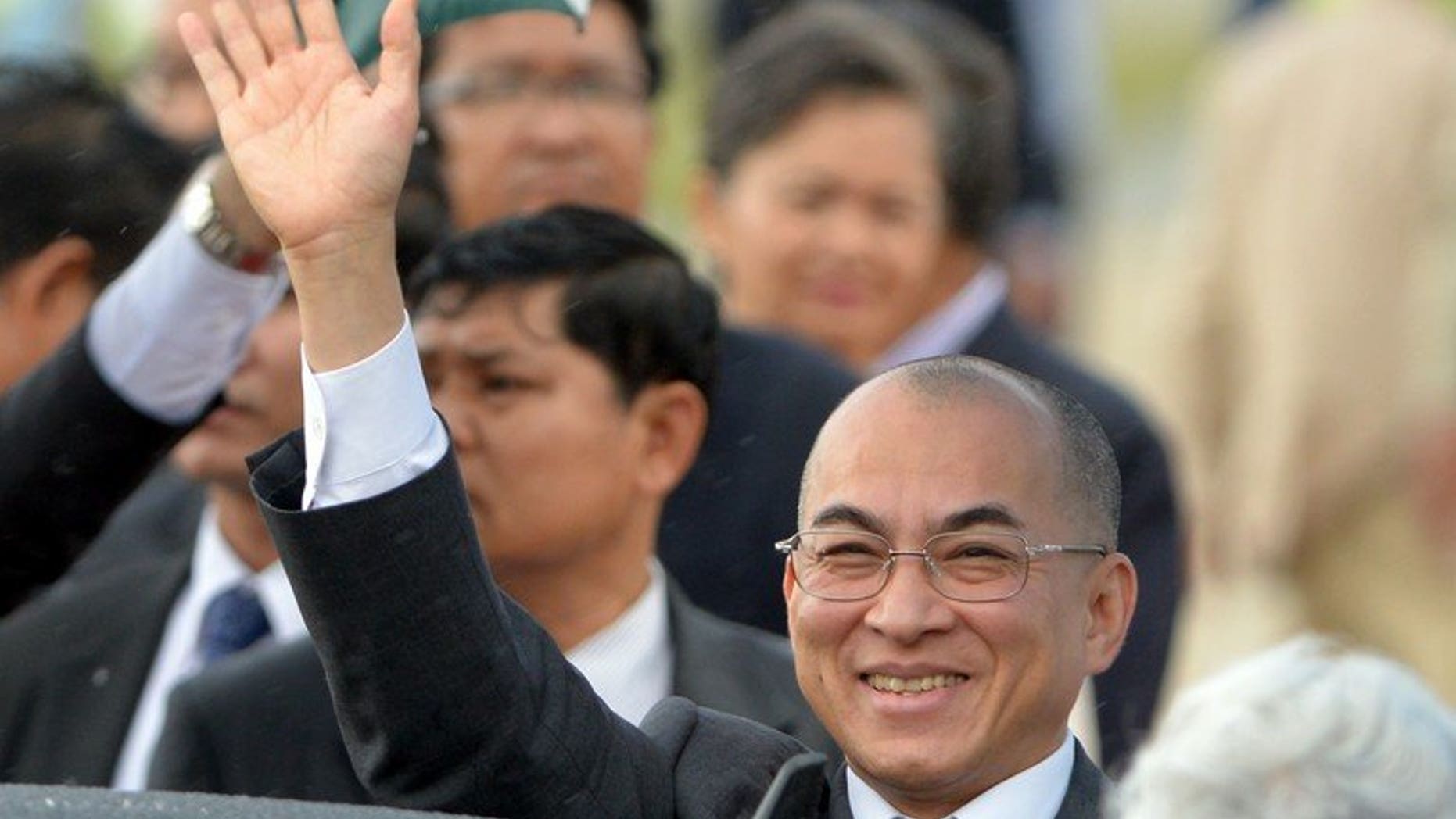 PHNOM PENH (AFP) – Cambodia's king appealed to opposition lawmakers Wednesday to drop a planned boycott of parliament for the sake of "national unity" following strongman premier Hun Sen's disputed election win.
In a royal letter -- seen by AFP -- to 55 elected opposition lawmakers, King Norodom Sihamoni said he would preside over the first meeting of the lower house on Monday.
"I would like to invite his and her excellencies to attend the first meeting of the National Assembly in order to show national unification and unity," Sihamoni said.
Opposition officials could not be reached immediately for comment.
It is the first time that Sihamoni has intervened to resolve a political crisis since he took the throne in 2004. While he is the official head of state, he has no political power.
In the past his father, former King Norodom Sihanouk, actively intervened to resolve political deadlock, particularly after elections.
The royal message came a day after Cambodia's two main political parties said they were nearing an agreement to end a stalemate over controversial elections held in July.
Hun Sen, who has ruled for 28 years, held talks with opposition leader Sam Rainsy on Tuesday for a second straight day in the wake of violent clashes at the weekend in which one civilian was shot dead and several wounded.
On Monday Hun Sen and Rainsy, a French-educated former banker, agreed to heed the king's call for an end to the violence, to set up a mechanism to bring about election reform in the future and to continue negotiations, according to a joint statement that gave few details.
The two sides, however, remained at odds over the opposition's demand for the creation of an independent "truth committee" to investigate the disputed polls.
Rainsy's Cambodian National Rescue Party (CNRP) has left open the possibility of further protests, after wrapping up three consecutive days of mass rallies in the capital on Tuesday.
The opposition has blamed the authorities for the death of a protester who was shot during a clash in Phnom Penh Sunday, on the fringes of a mass demonstration that drew an estimated 20,000 people demanding an independent probe into the vote.
International rights groups accused the security forces of firing live ammunition -- an allegation denied by the authorities.
Security forces fired smoke grenades, tear gas and water cannon at rock-throwing protesters.
Six men have been charged by Phnom Penh Municipal Court with intentional violence and destruction of public property for their alleged role in the clashes, according to rights activists.