Cambodia recovers stolen relics believed to come from Buddha's body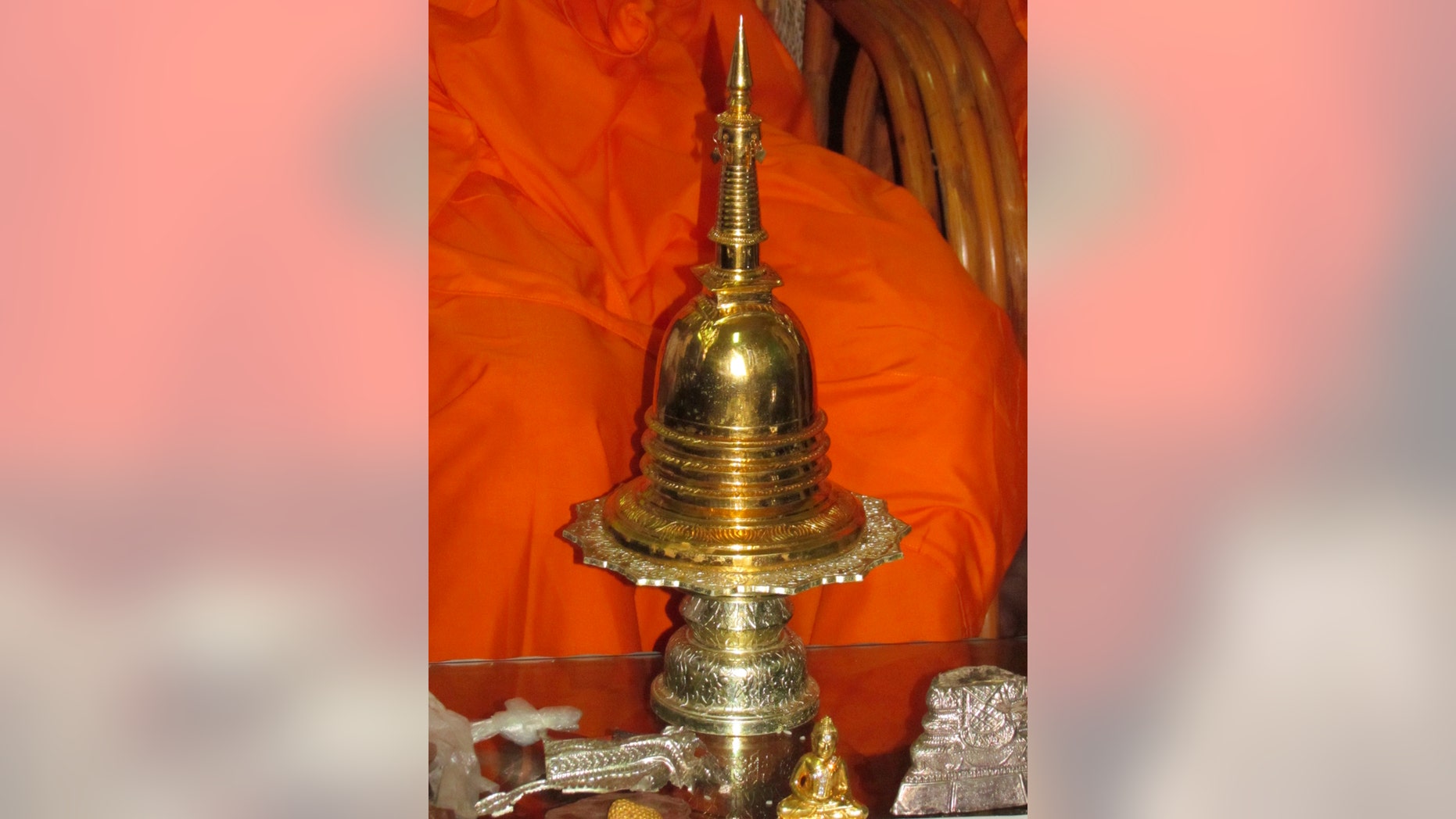 PHNOM PENH, Cambodia – Cambodian police have recovered a precious golden urn stolen last year that contains what are considered to be remnants of Buddha's body, an official said Friday.
The urn was taken from a mountain shrine 40 kilometers (25 miles) outside the capital in mid-December.
National Police spokesman Kirt Chantharith said it was recovered Thursday from a house in the southern province of Takeo, and a man was arrested in connection with the theft.
Several countries in Asia process relics believed to come from the body of Buddha, and the stolen urn holds enormous religious and cultural significance for Cambodia, a predominantly Buddhist nation.
The theft ignited a nationwide outcry and demands that authorities track it down.
The relics were given to late King Norodom Sihanouk in 1957 by Sri Lanka to commemorate the 2,500th anniversary of Buddha's birth.