Cambodia jails German man for child sex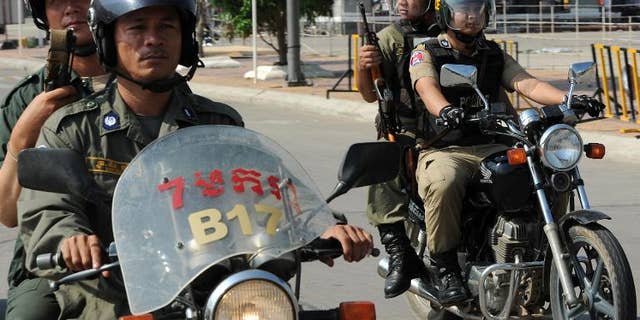 Phnom Penh (AFP) – A Cambodian court on Thursday sentenced a 69-year-old German man to seven years in prison for sexually abusing two 13-year-old boys, a lawyer said.
Hans Gandner, who was arrested in April, was also ordered by the Phnom Penh Municipal Court to pay a fine of $1,000 and a total of $1,250 in compensation to the victims, their lawyer Chea Nara told AFP.
Gandner will be deported after serving his term, he said.
The boys testified that they received between $5 and $10 each from Gandner in exchange for sexual services, according to child rights group Action Pour Les Enfants.
Cambodia launched an anti-paedophilia drive in 2003 in an effort to shed its reputation as a haven for child sex offenders.
Dozens of foreigners have since been jailed for child sex crimes or deported to face trial in their home countries.