California teenager kills himself playing Russian roulette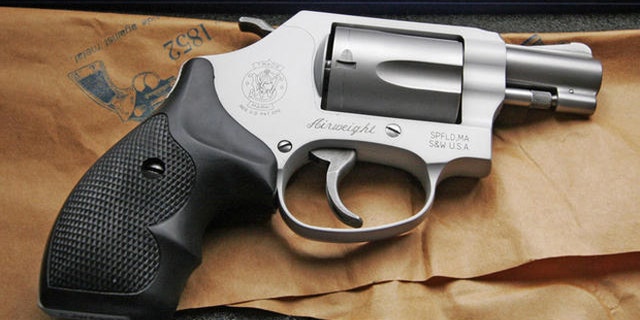 A game of Russian roulette in southern California ended as it might be expected to, tragically, when a 17-year old boy shot himself in the head while playing the deadly game of chance.
The teenager, who was unnamed in local media reports, shot himself fatally just after midnight on Monday while in his family's home in Torrance, California, according to the Los Angeles County Sheriff's Department.
The game – made infamous in the 1978 film "The Deer Hunter" – has players put a single bullet in a revolver, spin the cylinder, hold the muzzle up to their heads and pull the trigger. The gun is than passed around until it goes off.
Los Angeles law enforcement officials said that the teen was using a .38 Special revolver and told his cousins that he was going to play the game in his bedroom. The two cousins asked him "not to do it," before he held the gun to his head and shot himself one time, Deputy Juanita Navarro-Suarez told the Los Angeles Times.
The teen, who lived with his older brother and sister-in-law, was pronounced dead at a hospital. His death was ruled an accident, Navarro-Suarez said.
The incident in southern California is eerily similar to the death of a 20-year old Chilean man last month.
Bryan Javier Soto Aguilera, 20, asked a friend to help him reenact the scene in which Vietnamese guards force Robert De Niro and Christopher Walken – playing Vietnam-era prisoners of war – to play the deadly game of chance.
In the film, however, De Niro's character turns the gun on his captors. Soto fatally shot himself in the head, more closely mirroring the movie's final scenes in which Walken's character plays another round of the game in a seedy gambling den.
Jonathan Alejandro Tapia Jiménez, Soto's 27-year-old friend, said he was too scared to play.
"I asked if he had real bullets, and, when he said he did, I told him he was crazy and I wasn't interested," Jiménez said, according to the New York Daily News.
Jiménez then went outside where he heard the bang from the gun. "I ran back inside and found Bryan lying on the floor in a pool of blood," he said.