California Couple Allegedly Kills Daughter's Pimp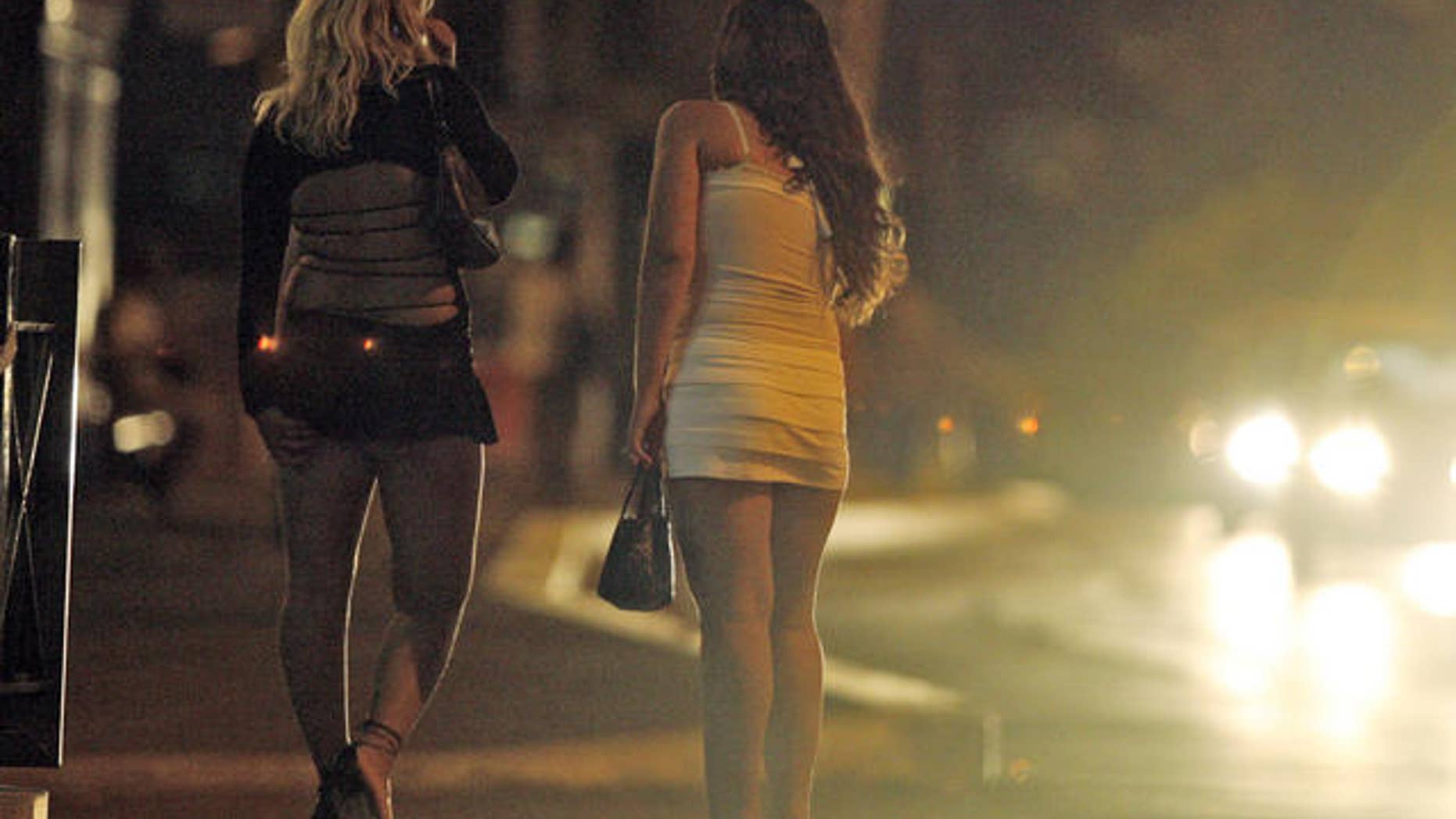 While most moms say they would kill for their children, Lupe Mercado actually means it.
Mercado, along with boyfriend Barry Gilton, allegedly tracked down a suspected pimp and gang member in San Francisco's Candlestick Park and gunned him down for leading their 17-year-old daughter into a life of prostitution.
The couple had previously tried to rescue their daughter from 22-year Calvin Sneed, a pimp and known Los Angeles gang member, by contacting local law enforcement and adding the girl to several missing and exploited children registries.
However, prosecutors contend that the two did far more than that.
A criminal complaint filed by the San Francisco district attorney's office says the couple twice plotted to kill Sneed.
One attempt in North Hollywood in May failed. They second attempt in early June in San Francisco didn't.
On June 4, Sneed was allegedly gunned down in his car by Gilton, who allegedly shot a .40-caliber weapon from a silver Mercedes-Benz SUV. Sneed crashed his car and later succumbed to his injuries at San Francisco General Hospital.
"We have substantial evidence to believe that this was a premeditated event," District Attorney George Gascon said Thursday, according to the Los Angeles Times.
The couple, who also have three younger boys, were arrested last Saturday. Each faces one count of murder, one count of discharging a firearm into an occupied motor vehicle and one count of conspiracy to commit murder, according to the complaint.
Gilton also faces a charge of possessing a firearm as a felon due to a 1995 drug-related conviction and the two are being held on $2-million bail apiece.
According to investigators, the couple's unidentified daughter left home about a year ago and the parent's discovered she was appearing in escort ads, and seemed to be working for Sneed.
Gilton's attorney, Eric Safire, acknowledged the couple had a motive for killing Sneed, but said the evidence is flimsy.
"There's no weapon, and there's no eyewitness," Safire said, according to the San Francisco Chronicle. "What we do know is that the victim is a known gang member, he was out at 2 a.m. in a high crime area — I can only presume he was engaged in his normal and customary (pimping) activities."
People who know the couple contend that the couple were good parents and that they were shocked to hear the allegations.
"He's a dedicated father, a great father," said Dean Maye, who worked with Gilton recruiting area basketball talent. "We're shocked about this. I know the whole family. I can't picture it. I don't believe it."
Follow us on twitter.com/foxnewslatino
Like us at facebook.com/foxnewslatino