Caitlan Coleman family refuses return to US; husband fears Gitmo over past
The daring plan to bring home an American woman and her family from Afghanistan, where they were held captive by a Taliban-affiliated group, appeared to hit a snag Thursday, with officials telling Fox News the woman's husband is refusing to board a plane out of the Middle East.
Caitlan Coleman, 32, was seven months pregnant when she and her husband, Josh Boyle, were abducted in Afghanistan in 2012 by the Haqqani network. The couple and their three children -- all of whom were born in captivity -- were freed Thursday in a "negotiated release," an official told Fox News.
The family has "been essentially living in a hole for 5 years," White House Chief of Staff John Kelly told reporters Thursday.
But Boyle is refusing to board an American military plane in Pakistan waiting to take them home, fearing he'll be arrested, a U.S. official said. Some officials say Roberts is fearful of perhaps being sent to Guantanamo Bay, based off his background.
Boyle was previously married to the sister of Omar Khadr, a Canadian man who spent 10 years at Guantanamo Bay after being captured in 2002 in a firefight at an Al Qaeda compound in Afghanistan.
The Canadian-born Khadr was 15 in 2002 when he tossed a grenade in a firefight that killed U.S. Army Sgt. 1st Class Christopher Speer, a special forces medic.
TRUMP RAMPS UP PRESSURE ON PAKISTAN IN SPEECH
Other officials had discounted any link between that background and Boyle's capture by the Haqqani network, with one describing it to The Associated Press in 2014 as a "horrible coincidence."
The family was still in Pakistan Thursday afternoon and details of their departure are being worked out, a source told Fox News.
The Pakistani military confirmed the release and said the family was "being repatriated to the country of their origin."
"Please don't become the next Jimmy Carter"
The couple has told U.S. officials that they wanted to fly commercially to Canada, according to an official who spoke to The Associated Press.
The operation that set Coleman, Boyle and their children free remains somewhat mysterious. Pakistan's armed forces said in a statement an operation was undertaken by Pakistani forces based on actionable intelligence provided by U.S. authorities. U.S. intelligence agencies had reportedly been tracking the hostages and shared the location with Pakistani counterparts when the hostages shifted into Pakistani territory Wednesday.
But a source told Fox News that U.S. officials had been working on the release for a long time and had been placing pressure on the Pakistani government -- the Haqqani network has ties to Pakistan's intelligence services. The U.S., however, did not pay for the hostage release and no other hostages were released in a quid-pro-quo, sources said.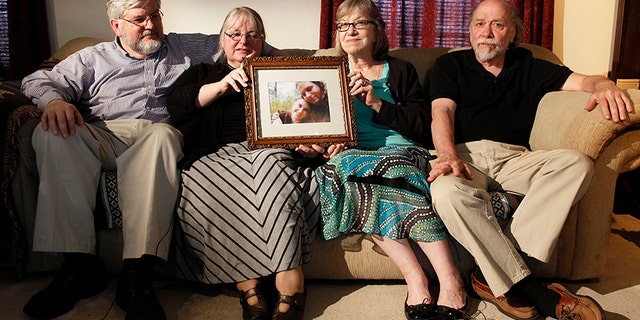 "Today they are free. This is a positive moment for our country's relationship with Pakistan," President Trump said in a statement Thursday. "The Pakistani government's cooperation is a sign that it is honoring America's wishes for it to do more to provide security in the region."
It is believed the family's captors are holding two other American hostages: Kevin King, a university professor who taught in Kabul and was captured in August 2016, and Paul Overby, a Massachusetts writer, who vanished in May 2014, the source said.
Trump appeared to hint at the news of Coleman's release during a speech in her home state of Pennsylvania a day earlier.
"Something happened today, where a country that totally disrespected us called with some very, very important news," Trump said Wednesday. "And one of my generals came in. They said, 'You know, I have to tell you, a year ago they would've never done that.' It was a great sign of respect. You'll probably be hearing about it over the next few days. But this is a country that did not respect us. This is a country that respects us now. The world is starting to respect us again, believe me."
Coleman and Boyle were last seen in a hostage video in December 2016 pleading for their governments to intervene.
The two vanished after setting off in the summer of 2012 for a journey that took them to Russia, the central Asian countries of Kazakhstan, Tajikistan and Kyrgyzstan, and then to Afghanistan.
Coleman's parents, Jim and Lyn Coleman, had previously last heard from their son-in-law on Oct. 8, 2012, from an Internet cafe in what Josh described as an "unsafe" part of Afghanistan.
The news of the release comes a month after President Trump announced a new strategy to deal with Afghanistan and Pakistan, saying the Taliban and other militant groups would no longer find safe haven in Pakistan.
Defense Secretary James Mattis and Gen. Joseph Dunford told Congress last week Pakistan would no longer be a sanctuary for terrorism.
"I applaud the innumerable lines of effort from across the U.S. government," Secretary of State Rex Tillerson said Thursday in reaction to the family's release.
TRUMP APPROVES SENDING 4,000 MORE TROOPS TO AFGHANISTAN, SENIOR OFFICIAL SAYS
In the 2016 YouTube video, Coleman refers to "the Kafkaesque nightmare in which we find ourselves" and urges "governments on both sides" to reach a deal for their freedom. She then adds: "My children have seen their mother defiled."
Two young children appear in the video with them, and Coleman has told her family that she gave birth to two children in captivity. It was revealed Thursday that Coleman had a third child.
"Please don't become the next Jimmy Carter," Coleman said in the 2016 video, reading a prepared statement and making a plea to former President Barack Obama. "Just give the offenders something so they and you can save face so we can leave the region permanently."
The Haqqani network has orchestrated a vast array of brutal attacks in Afghanistan in recent years, against both locals and the U.S. military, but unlike their Taliban associates, they are deemed to be more motivated by money than faith.
In that interview with Circa News in 2016, Jim Coleman issued a plea to top Taliban commanders to be "kind and merciful" and let the couple go.
Fox News'  Jennifer Griffin, Lucas Tomlinson and The Associated Press contributed to this report.