Cables Expose U.S. Concern Over Pakistani Nukes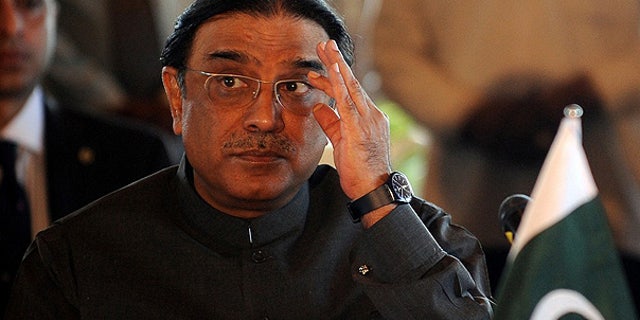 ISLAMABAD – Once-secret U.S. diplomatic cables have revealed concerns by Western governments that Islamist militants might get access to Pakistani nuclear material and American skepticism that Islamabad will sever ties to Taliban factions fighting in Afghanistan.
They also detail America's private doubts over the weak, unpopular civilian government and portray the country's army chief as an important behind-the-scenes player who once talked about ousting President Asif Ali Zardari, who himself is said to have expressed concern the military might "take me out."
The revelations were published Tuesday by newspapers working together with whistle-blower WikiLeaks, which obtained more than 250,000 leaked American diplomatic files from missions around the world.
U.S. and Western officials have expressed concern over Pakistan's nuclear arsenal, but in public have generally said they believed it was safe.
In a Feb. 4, 2009, cable, then-U.S. Ambassador Anne Patterson wrote that "our major concern is not having an Islamic militant steal an entire weapon but rather the chance someone working in GOP (government of Pakistan) facilities could gradually smuggle enough material out to eventually make a weapon," according to The New York Times.
Britain's the Guardian newspaper reported that Russian and British officials shared the same concern.
The papers reported that in 2007 Pakistan had agreed "in principle" to an operation to remove highly enriched uranium from a Pakistani nuclear reactor, but it was never carried because of domestic opposition. Pakistan said Monday it refused the operation because its own nuclear security would prevent the material from getting into the wrong hands.
The cables also provide insight into American views on Pakistan's efforts to fight extremists.
The United States is pushing Pakistan to take action against insurgents in the northwest who are behind attacks in Afghanistan. But Islamabad has resisted because it views the groups as potential assets against the influence of archenemy India in Afghanistan once the Americans withdraw.
In one cable, Patterson said she was skeptical that Pakistan would abandon the militants. "There is no chance ... for abandoning support for these groups, which it sees as an important part of its national security apparatus against India," she wrote.
Zardari was elected after the death of his wife, Benazir Bhutto, in a suicide blast in 2008, but he has been hounded by the opposition, the media and the army, which remains the real power center in the country.
In February this year, Patterson wrote the civilian government "remains weak, ineffectual and corrupt. Domestic politics is dominated by uncertainty about the fate of President Zardari," according to an account in The New York Times.
In March 2009, during a period of political turmoil, Pakistani army chief Gen. Ashfaq Parvez Kayani told the ambassador that he "might, however reluctantly," pressure Mr. Zardari to resign, but revealed he had little time for the head of the opposition, Nawaz Sharif.
"Kayani made it clear regardless how much he disliked Zardari he distrusted Nawaz even more," the ambassador wrote.
Zardari emerges as a leader who is fearing for his position, and possibly his life — the wording is ambiguous.
The cables reveal that American Vice President Joe Biden told British Prime Minister Gordon Brown that Zardari had told him the country's main spy chief and "Kayani will take me out," according to an account in the Times.