C. African Republic rebels agree to 1-week cease-fire as peace talks proceed in Gabon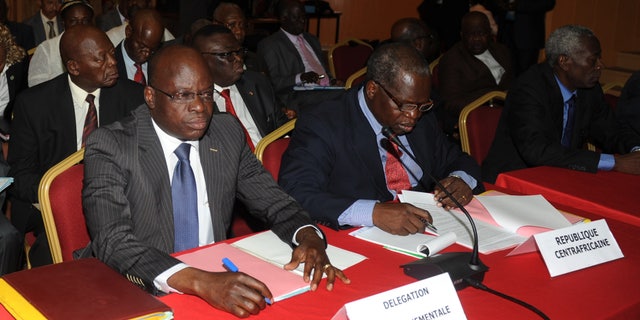 LIBREVILLE, Gabon – A spokesman for rebels mounting an offensive against the government of Central African Republic says the fighters will observe a one-week cease-fire amid peace talks in Gabon.
The rebels have seized a dozen towns since Dec. 10, although they have not moved toward the capital, Bangui, since agreeing to the negotiations.
In Gabon on Thursday, Rebel Col. Frange Florian N'djadder-Bedaya said the cease-fire would let the rebels "test the good will" of President Francois Bozize, who they accused of stationing mercenaries in the capital.
Troops from South Africa as well as neighboring nations Chad, Republic of Congo, Cameroon and Gabon are in Central African Republic to help stabilize the country as it faces its most serious rebellion in years.