'Butcher of Bosnia' to Face War Crimes Tribunal Friday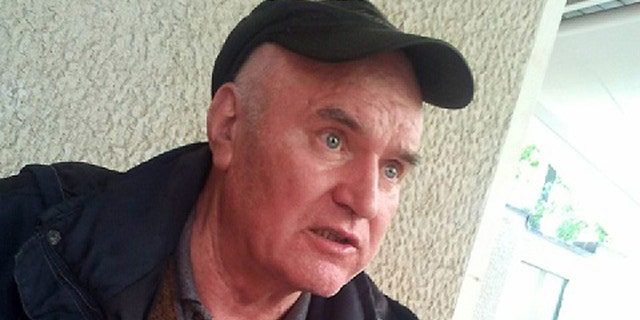 Ratko Mladic will make his first appearance before a U.N. tribunal in The Hague on Friday to answer a list of war crimes charges that includes genocide.
The former Bosnian Serb military commander is accused of masterminding atrocities throughout the 1992-95 Bosnian war.
He is being held in an isolation cell following his extradition from Serbia.
He was charged 16 years ago in the killing of 8,000 Muslim men and boys in the worst massacre of civilians in Europe since the Second World War.
The 69-year-old has been given a list of defense lawyers who could help him through the initial proceedings of the war crimes court.
Only one person out of 161 people charged by the tribunal over the war in Yugoslavia remained at large, said chief prosecutor Serge Brammertz.
"The trial of Ratko Mladic is much more than a statistic," Brammertz said. "Ratko Mladic was the highest-ranking Bosnian Serb military figure during the wars in Bosnia and Hercegovina."
"He is charged with responsibility for the role he and his military forces played in the violent criminal campaigns that swept across the region between 1992 and 1995."
"His crimes left communities broken and the nations torn apart....his arrest confirms that no-one can count on impunity from war crimes."
Click here for more about Ratko Mladic from Sky News.