Buses collide with fuel tanker in Afghanistan, 8 dead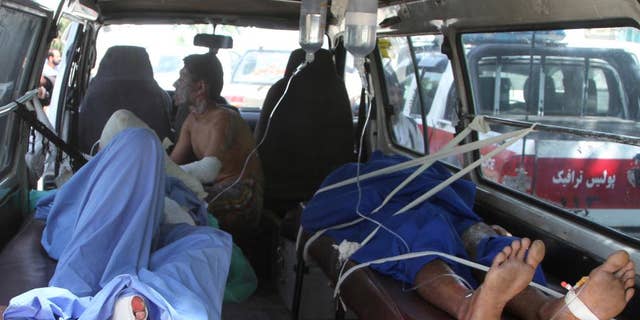 NEWYou can now listen to Fox News articles!
KABUL, Afghanistan – An Afghan official says two buses and a fuel tanker have collided on the main highway linking Kabul and Kandahar, killing at least eight people.
Mohammadullah Ahmadi, director of the traffic department in the eastern Ghazni province, said around 60 bus passengers were wounded in the crash early Sunday, which he says was caused by reckless driving.
He says all three vehicles were set ablaze, and that local residents were helping firefighters and first responders pull survivors from the wreckage.
Traffic accidents are common in Afghanistan, where roads are often in poor condition and traffic laws are rarely enforced.