Burundi reporter released: state prosecutor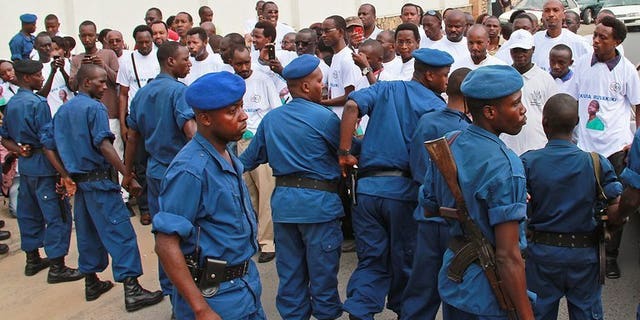 BUJUMBURA, Burundi (AFP) – A Burundian television journalist arrested 10 days ago on suspicion of breaching state security has been provisionally released, the state prosecutor's office said Tuesday.
Lucien Rukevya was arrested on June 13 along with three other people, including a man described by Burundi's intelligence services as an officer from the M23, a rebel group operating in neighbouring Democratic Republic of Congo.
The other two men arrested were a second Congolese national and a Burundian professor Ignace Bankamwabo.
"The prosecutor's office studied the case file ... and decided to provisionally free the journalist Lucien Rukevya, professor Ignace Bankamwabo and a third person, Congolese national Shaka Jean-Marie Muhoza," the spokesman for the prosecutor's office Elie Ntungwanayo told AFP Tuesday.
The men were released on Monday.
The second Congolese man, who has not been identified, reportedly escaped while being held by the intelligence services.
Rukevya was the third Burundian journalist to be arrested since the promulgation of a controversial media law, approved by President Pierre Nkurunziza on June 4.
The law restricts a journalist's right to protect his sources and limits the right to publish certain types of sensitive information, including that pertaining to national security.