Burmese man crucified in Saudi Arabia amid country's diplomatic dispute with Canada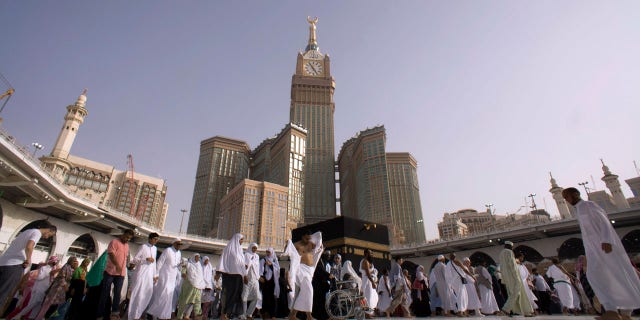 Saudi Arabia crucified a Burmese man convicted of killing a woman and committing other crimes Wednesday in the Muslim holy city of Mecca, state media reported.
Elias Abdulkalaam Jamaleddeen entered a Burmese woman's home firing a gun and then stabbed her to death, according to the state-run Saudi Press Agency, citing an Interior Ministry statement.
Jamaleddeen was convicted of robbing her home and another home, attempted rape, and stealing firearms and ammunition. State media said his conviction was upheld and his execution was endorsed by King Salman.
Saudi Arabia is one of the world's most prolific executioners. The country's crucifixions include beheading the criminal and then putting his body on display with the arms outstretched.
Homosexuality and attending anti-government rallies have previously led to crucifixions in Saudi Arabia, according to Business Insider.
The crucifixion comes amid a diplomatic dispute between Saudi Arabia and Canada. Women's rights activists from Canada were arrested in the Kingdom last week, leading to harsh criticism from Ottawa.
Saudi Arabia expelled the Canadian ambassador Wednesday due to the country's criticism. Canadian Prime Minister Justin Trudeau said diplomatic talks would continue, but he said he wouldn't back down from raising human rights issues.
The Associated Press contributed to this report.