Burmese exorcist admits killing 3 'possessed' children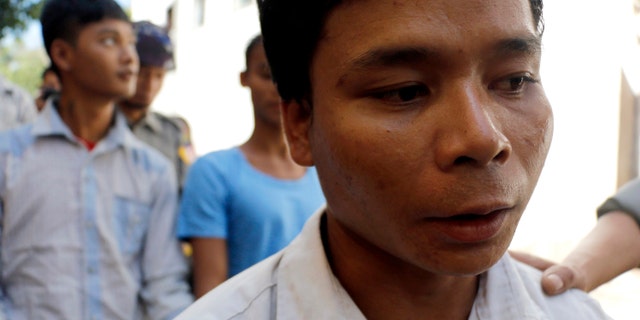 A Burmese man pleaded guilty Friday to killing three children in front of their families over two days in a horrific display of ancient superstition.
GIRL, 4, DECAPITATED IN INDIAN RITUAL SACRIFICE
"I did it because I lost control of my mind at that time as the dark spirit took over me," Tun Naing told the court in Twante, a village south of the major city of Yangon.
After telling the parents that their children were possessed, Naing punched and kicked a 3-year-old boy and two girls, ages 8 months and 2 years, to death during an exorcism ritual Oct. 18, police said, and then hid the bodies.
WOMAN FORCED TO UNDERGO EXORCISM TO 'CURE' HER DEPRESSION
An uncle of the boy said the villagers were given "blessed" water and were not in a right state of mind as they stood in a circle with Naing reciting incantations.
"Because of what he did, everyone was out of their mind," the uncle told AFP.
GERMANY: 5 SKOREANS ON TRIAL OVER WOMAN'S EXORCISM DEATH
Two days later, Naing severely wounded a 4-year-old girl in a nearby village in another ritual, prompting local people to call for his arrest, The Associated Press reported.
Superstition and belief in spirits is common in Burma alongside the dominant Buddhist religion. Analysts said the former military dictator Ne Win wrecked the economy in the late 1980s when he decided to change the currency to align with his lucky numbers.
Naing could face the death sentence for the killings. It wasn't immediately clear when his trial would resume.
The Associated Press contributed to this report.